---
Latest Goings On November 2017:
Photo by Anthony Mead

Track testing work being checked on the fiddle yard boards at one of our Club nights in November.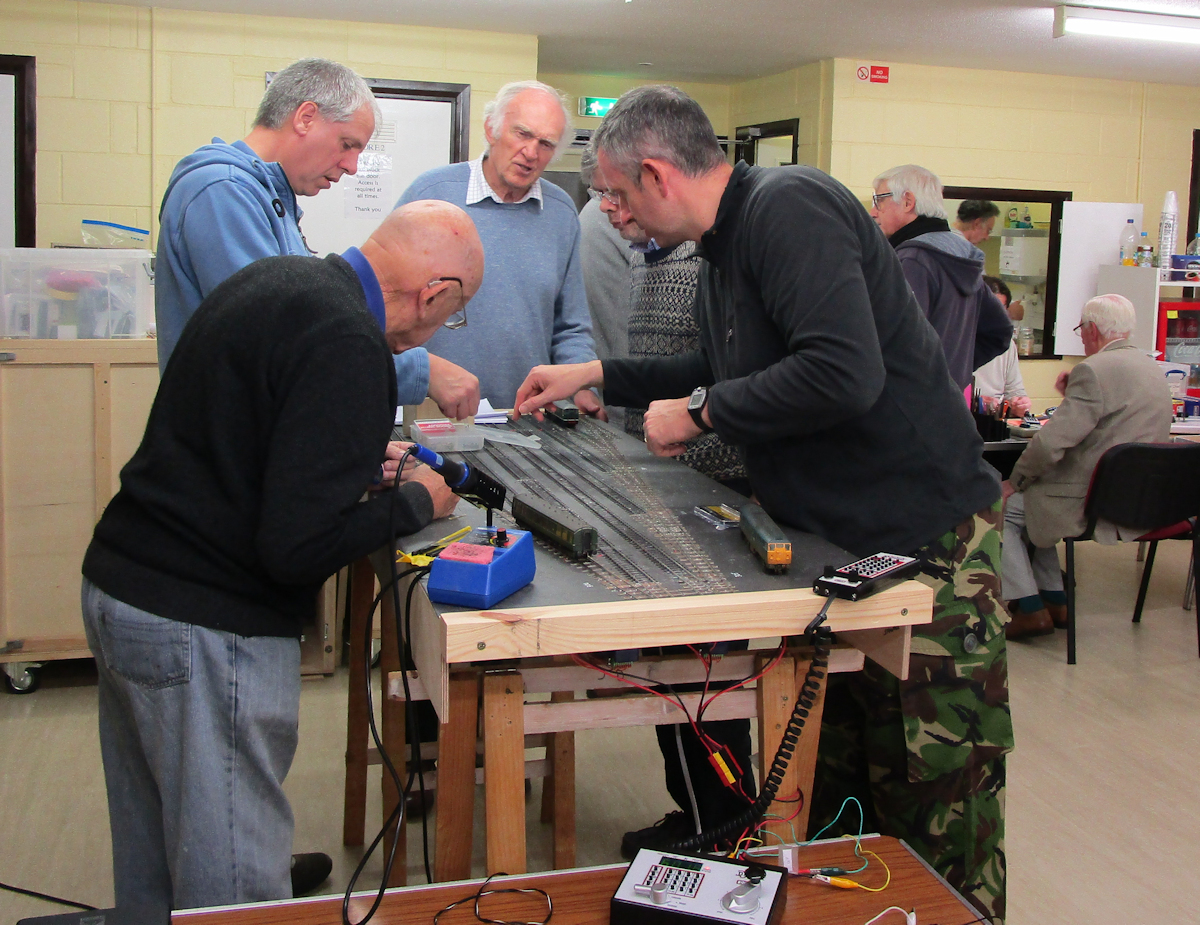 Kevin, Steve, Neil, Peter and Chris checking the track work.
Open Saturday July 2017:
Photos by Anthony Mead

Work being undertaken on the fiddle yard boards at our Open Saturday on the 8th July.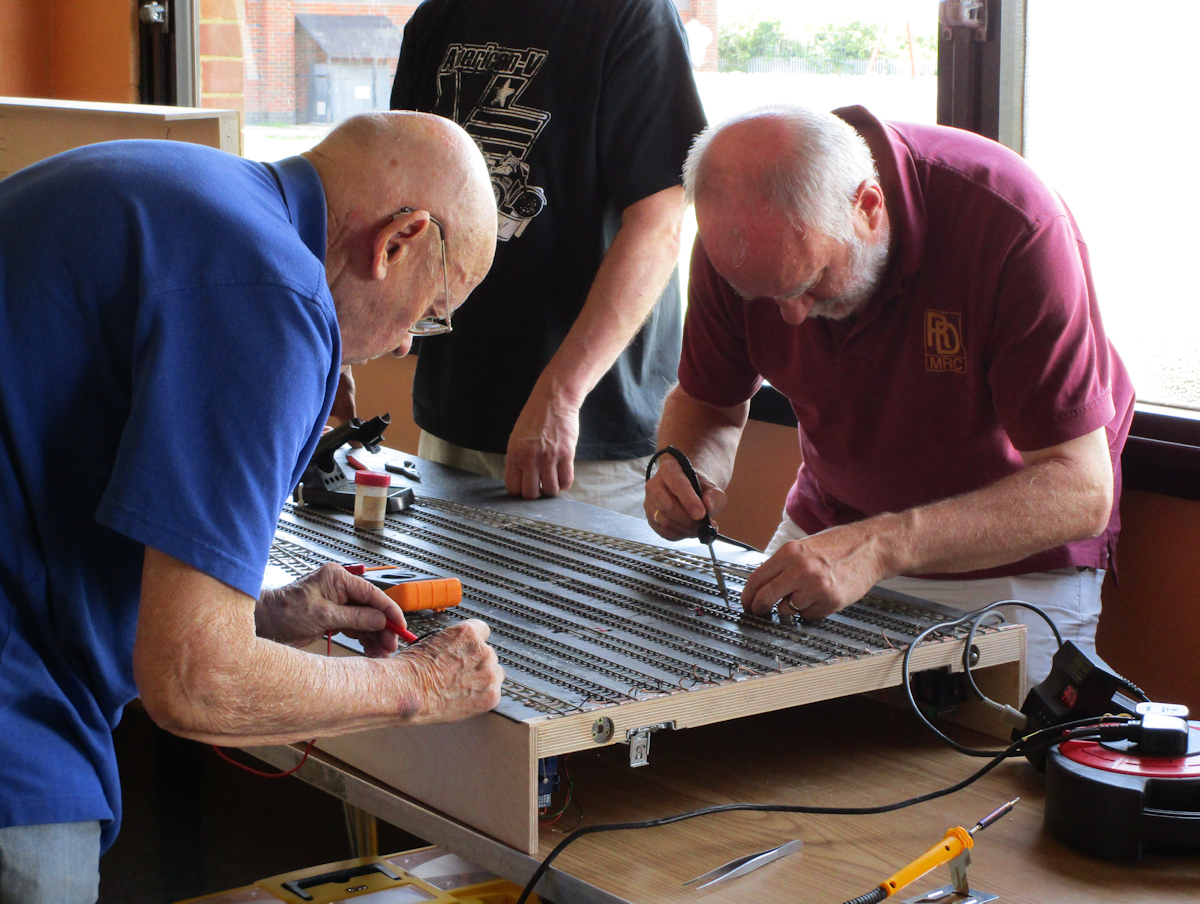 Kevin and Tim wiring the fiddle yard.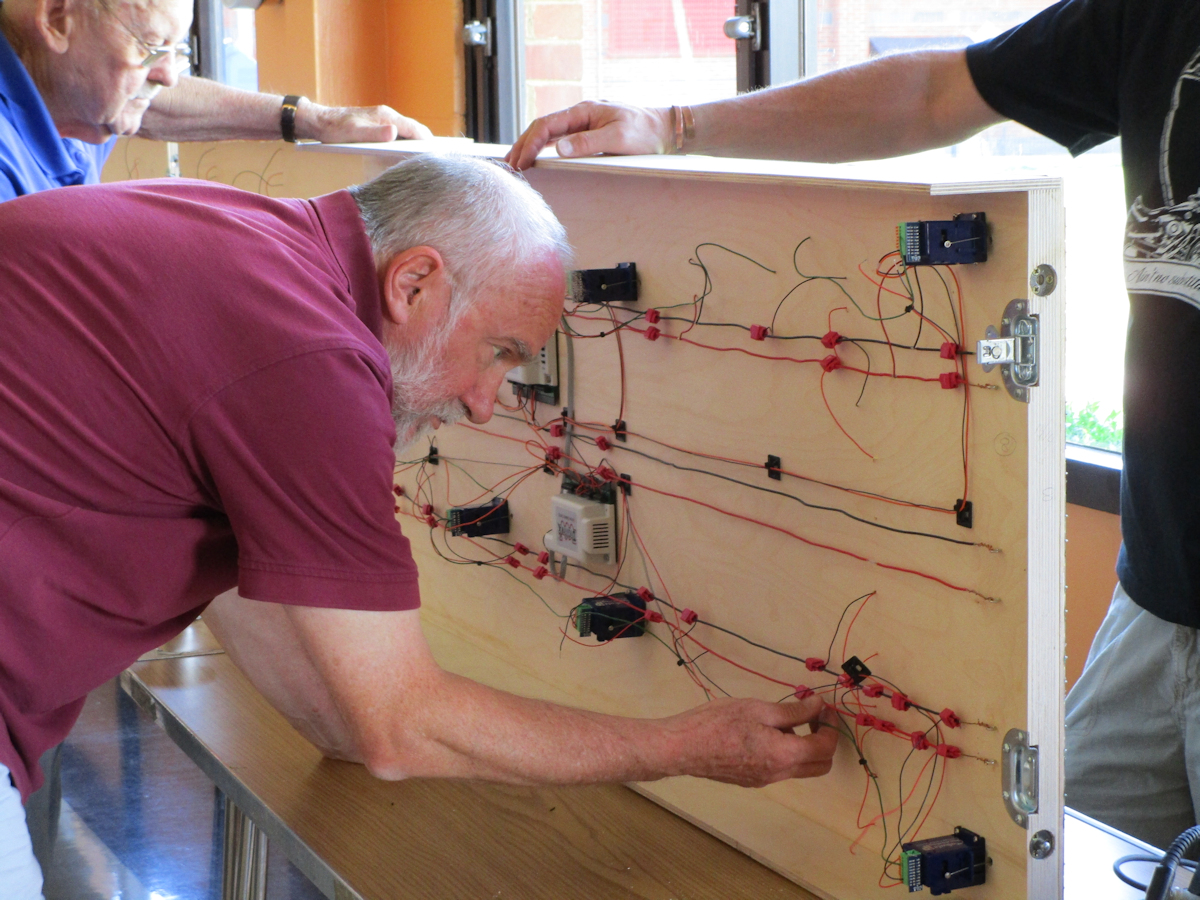 Tim checking a suitcase connector.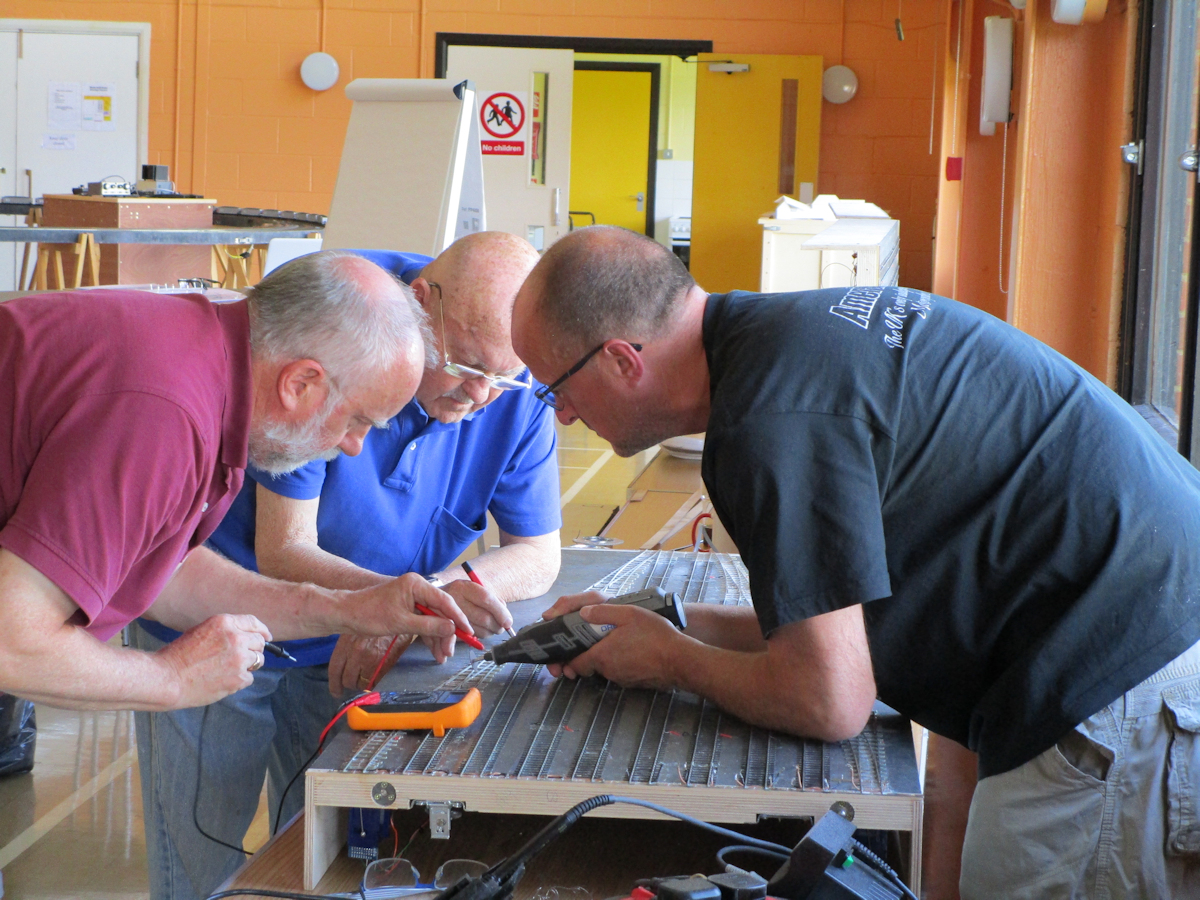 Tim, Kevin and Steve checking for shorts.
Latest Goings On July 2016:
Photos by David Lane

On the 22nd July, all the completed baseboards where set up in the main room in the Community Centre. The photos were taken on David's phone, and with the light streaming through the windows have not come out too well, but give you some idea of scale, there are two ten coach trains on the layout and as can be seen these are lost. The trestles are just temporary, as the board storage boxes and legs will support the layout. David also keeps a thread on RMWeb,about the layout.