---
Base Boards:
Construction by Jon Hill
Photos by Phil Baxendale


The layout board top surfaces are laminated – 3mm ply either side of 25mm foam. This proved to be more time consuming as the new better glue took some time to go off, and also all the equipment used had to be thoroughly cleaned after each board. The glue goes off with water and will set even if in a jar in a slightly damp atmosphere.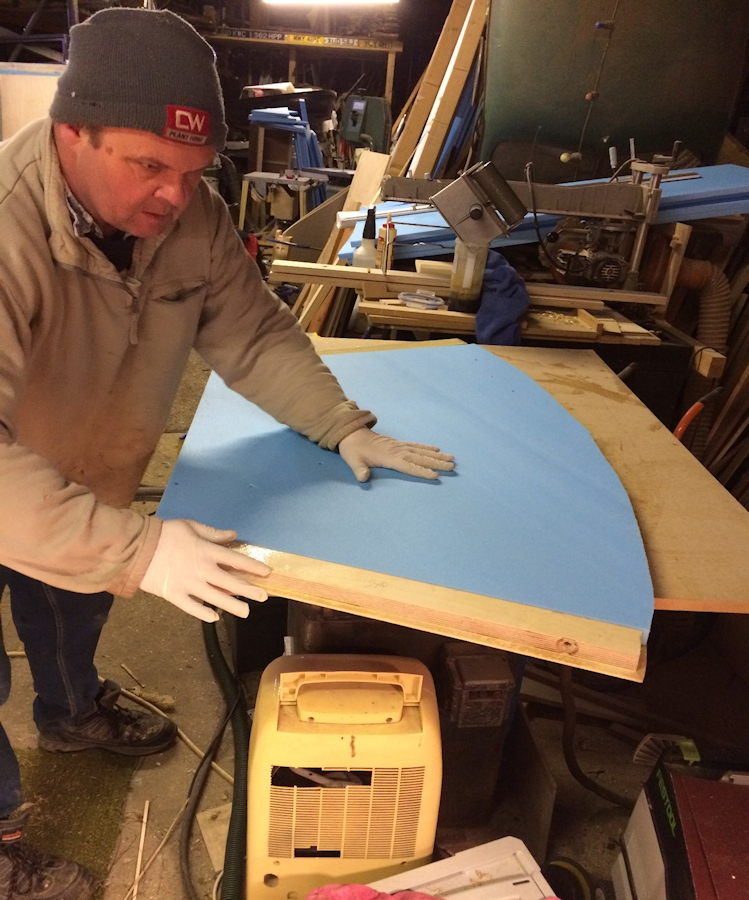 For the curved boards a jig was made into which we could locate the board ends to enable us to have a consistent angle on the board. The next step is to glue, clamp and staple a 3mm board to the end pieces. Once this is set 1-2 hrs we can move towards completing the lamination of the board. Jon is getting ready to glue the top ply to complete the laminated board.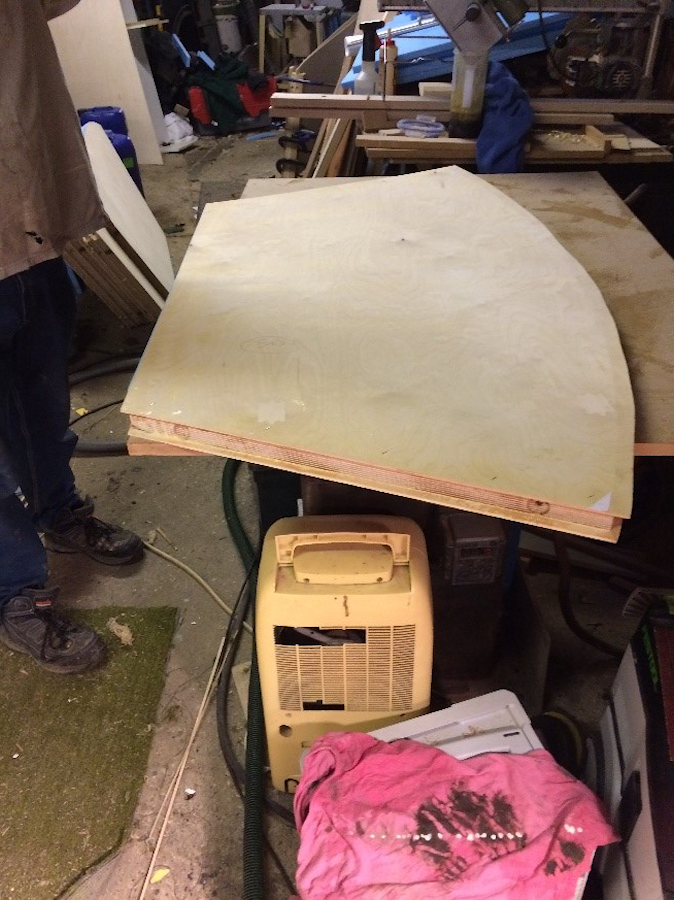 The board stapled and ready for the next stage.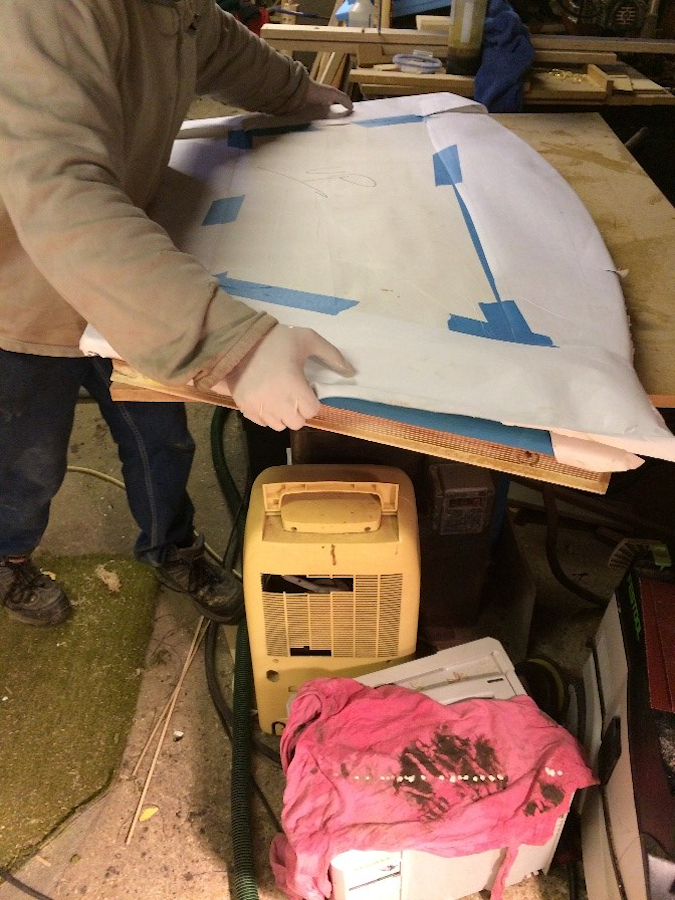 A cover board is laid on top to apply even pressure across the board.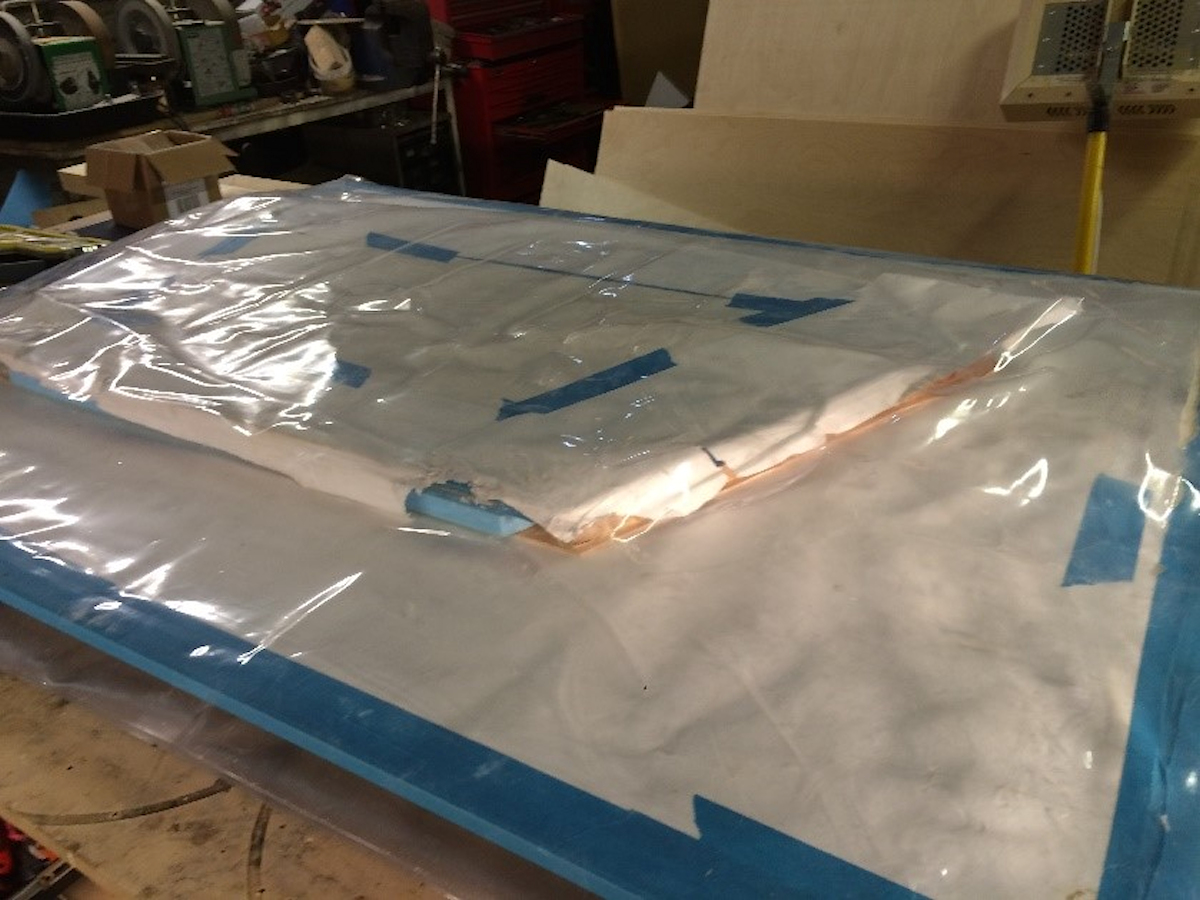 The board inserted into the vacuum bag.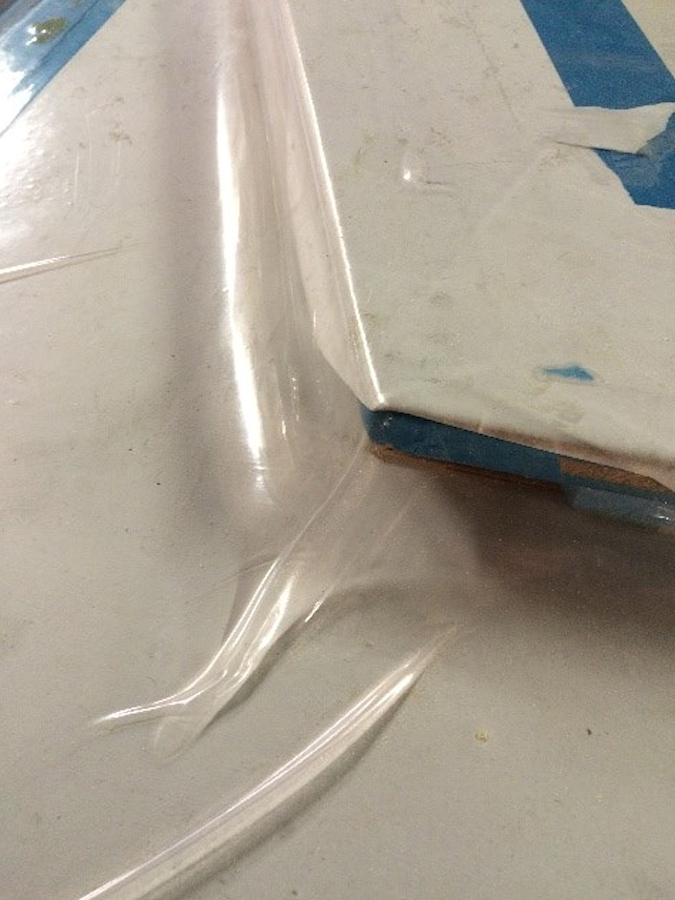 The bag sucked down onto the cover board while the glue sets.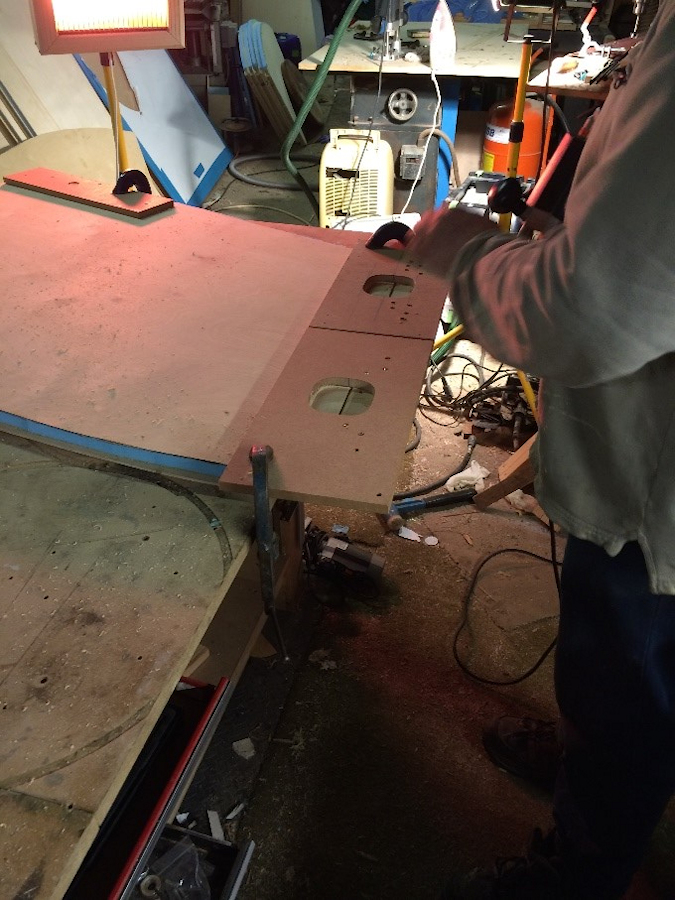 For the joints we made a jig to enable consistent location across the joints for the fly case catches.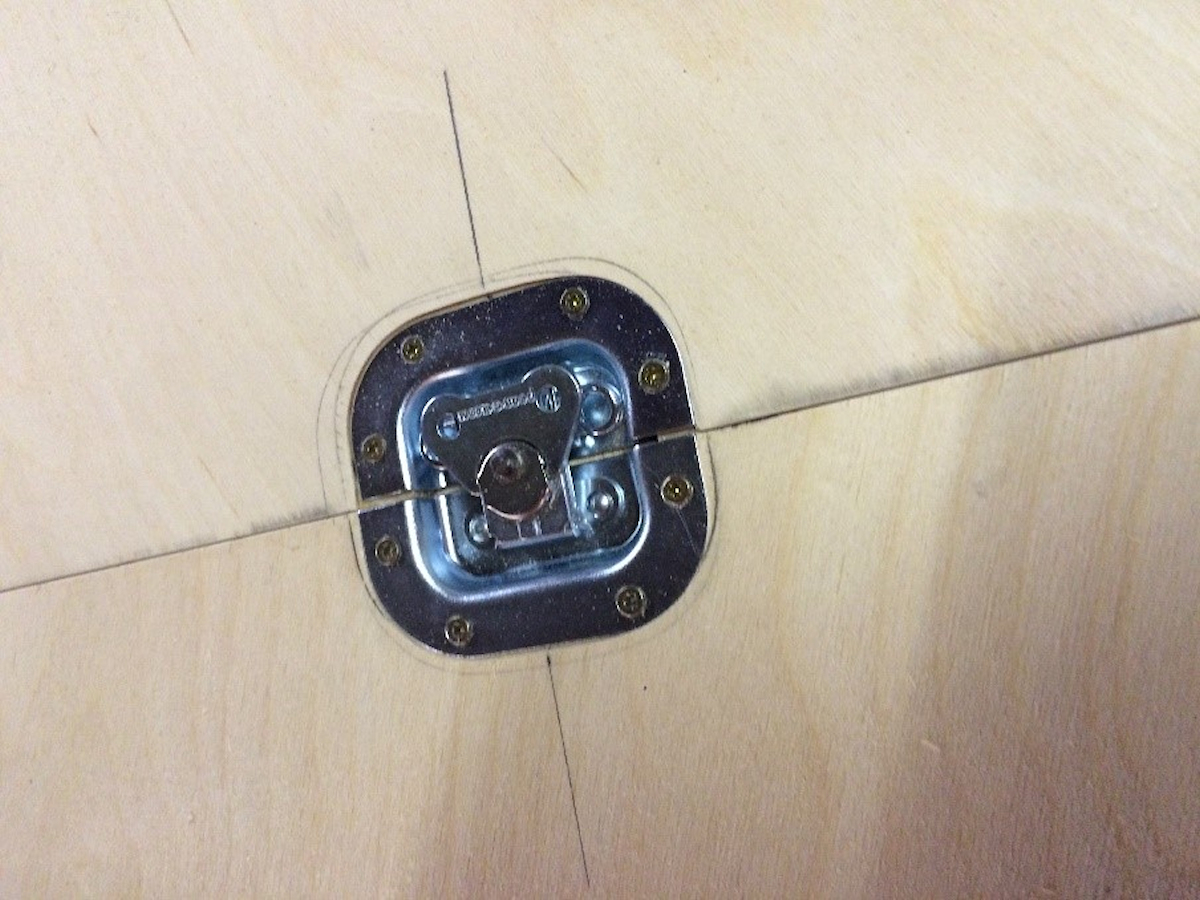 The catches fitted.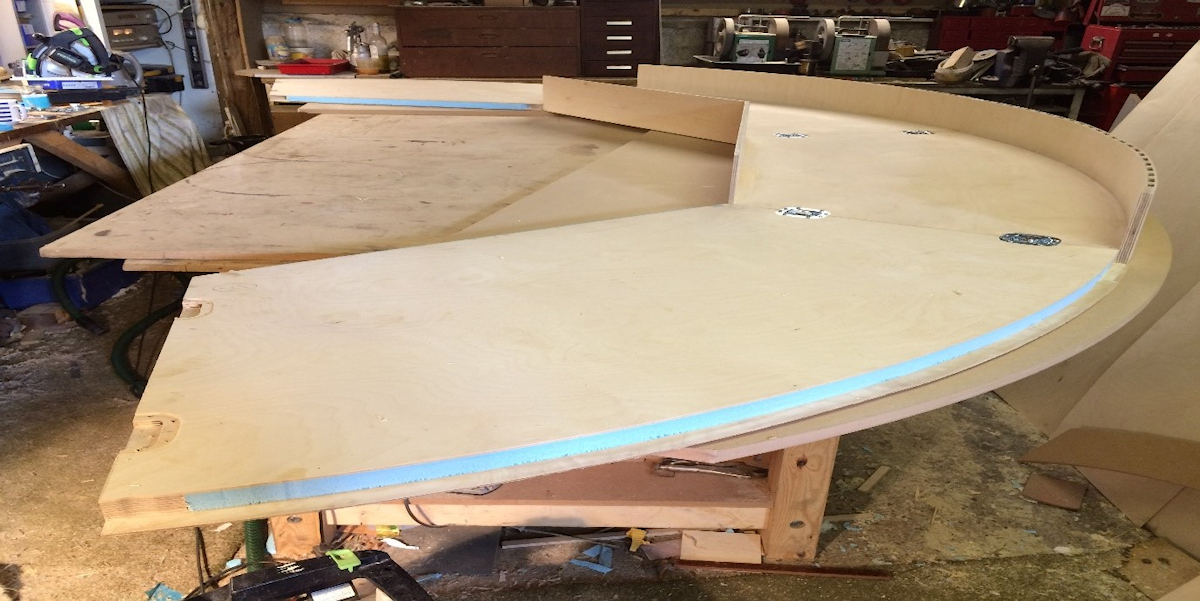 Here the end boards have been part assembled to trim to size to ensure that the make 180 degrees when assembled, here four of the end boards ready for trimming.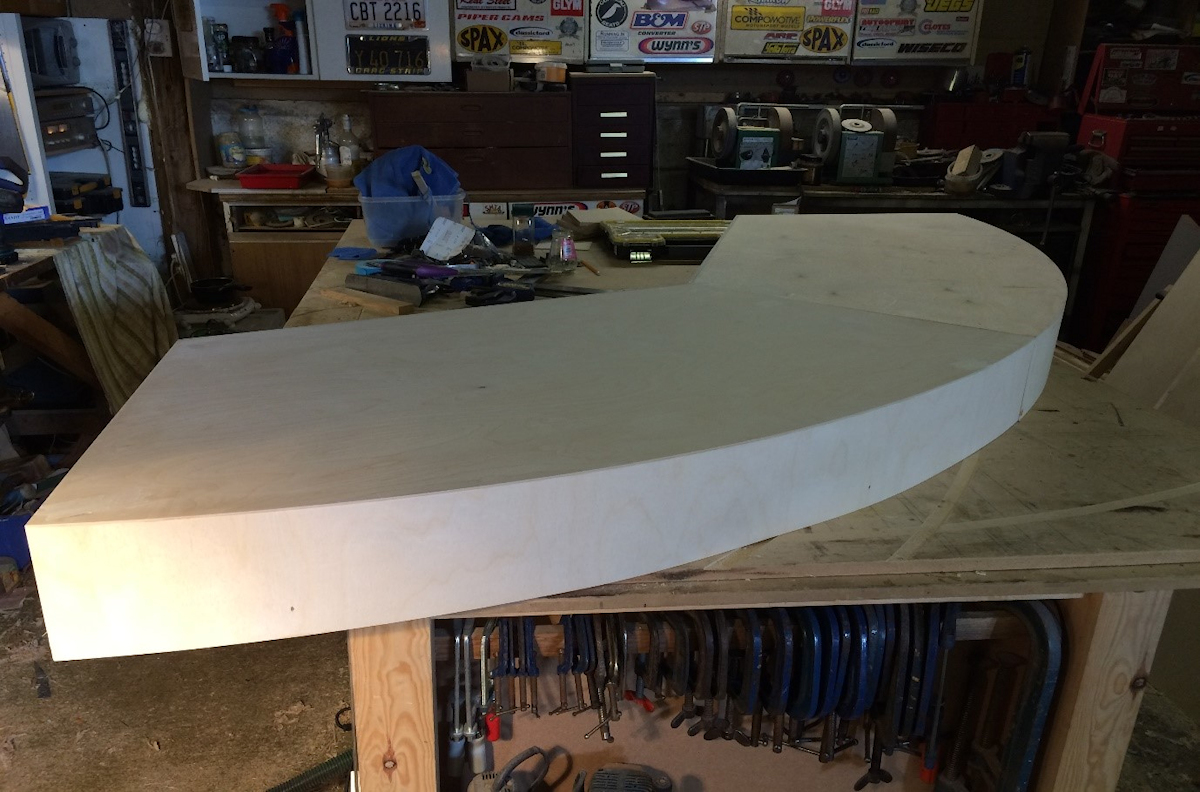 These work really well and pull the boards together to a good tight fit.