RISEX 2019 Model Railway Exhibition
Community Centre(adjacent to Springs swimming pool), Wades Park, Stratton Road, Princes Risborough, Bucks, HP27 9AX
Saturday 23rd February 10.00-5.00
Adults £4.00, Child £2.00
Avoid the crowds and visit in the afternoon when it is quieter!







---
The whole of the Community Centre in Princes Risborough is taken over one day in the spring each year. Allowing local modellers to display their layouts and model making. We have 10 layouts, trade support and demonstrations, one of the layouts that is attending is 'Ealing Road', this was built by the Missenden Modellers for the Channel 5 TV series 'The Great Model Railway Challenge', which you may have seen back in October/November of 2018, the theme of their heat was 'Movies' and the team opted to base theirs on a medley of the Ealing Studios films of the early fifties, regarded by many as the high point in British Cinema.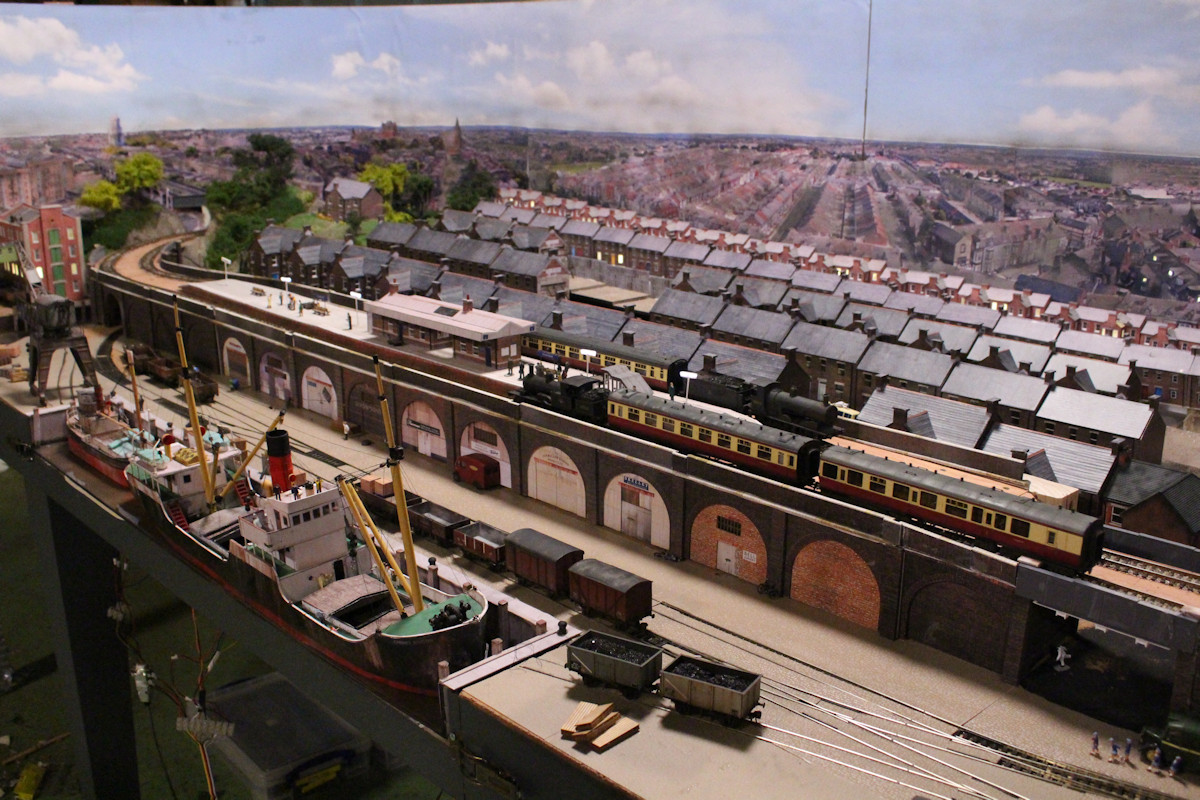 Ealing Road, Photograph Courtesy of Knickerbockerglory TV



Ample car parking adjacent to the exhibition.
Trains every 30 minutes from London Marylebone and hourly from Birmingham and Banbury.
Light refreshments will be available including LOTS of HOMEMADE CAKES.
Disabled access available.

Why not down load our Risex 2019 Poster to display in your club room, your town or at your local exhibition.

Find out more
We will endeavour to update these pages as often as possible adding new layouts, demos, traders and other useful information. If you do require to contact us regarding Risex in the meantime then email our Risex Exhibition Manager Adrian Harford, email risexmanagerATrdmrc.org.uk replacing AT with @



Click Here to return to the Risborough & District MRC's Main Homepage