Pendennis Trophy 2016
Photographs by Anthony Mead
---
The Pendennis Trophy is awarded each year to a member of the club who has been nominated to have performed beyond there usual standards in aiding the club. The presentation of which takes place at the AGM.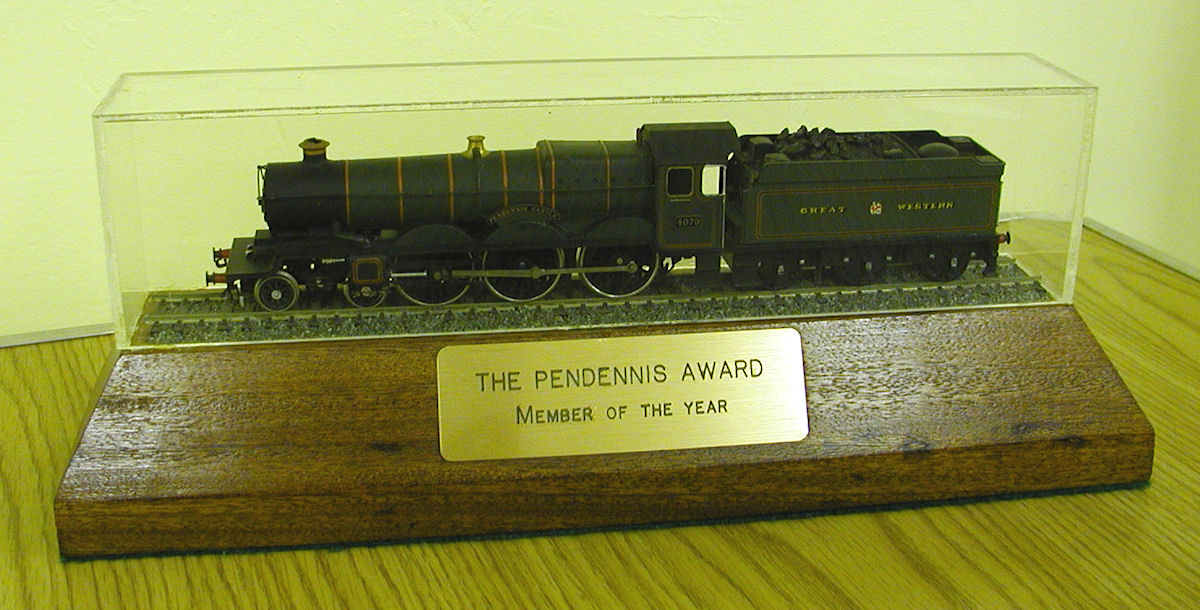 The Pendennis Trophy

This year on the 11th of November 2016 Neil Fairbairn was awarded the Pendennis trophy, for his role as Treasurer over the last 10 years, it was especially pointed out about the work that he performs in his counting house at Railex where he never seems to get a break over the 2 days. He has now stepped down from this role.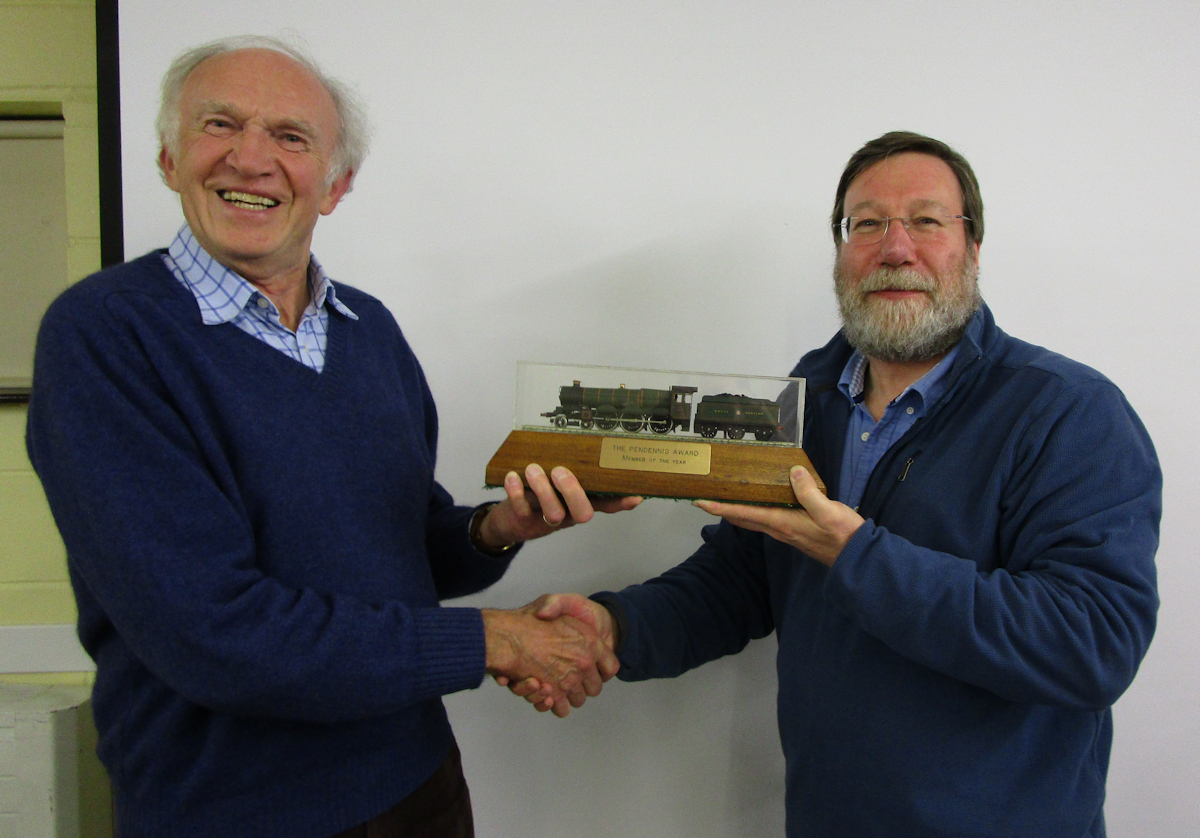 Chairman Paul Wright (right) presenting the trophy to Neil Fairbairn.