Club Annual Open Day 2015 Pictures
---
More pictures taken by Paul Wright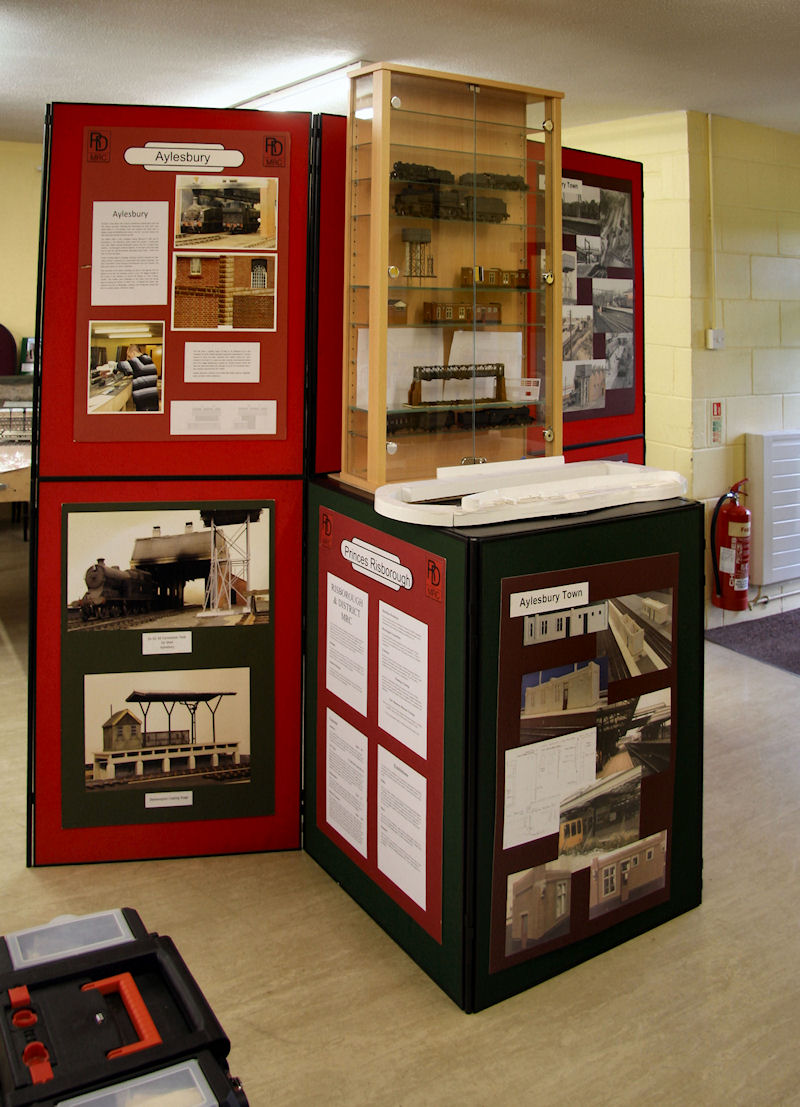 The display showing the details about our new Aylesbury Town project.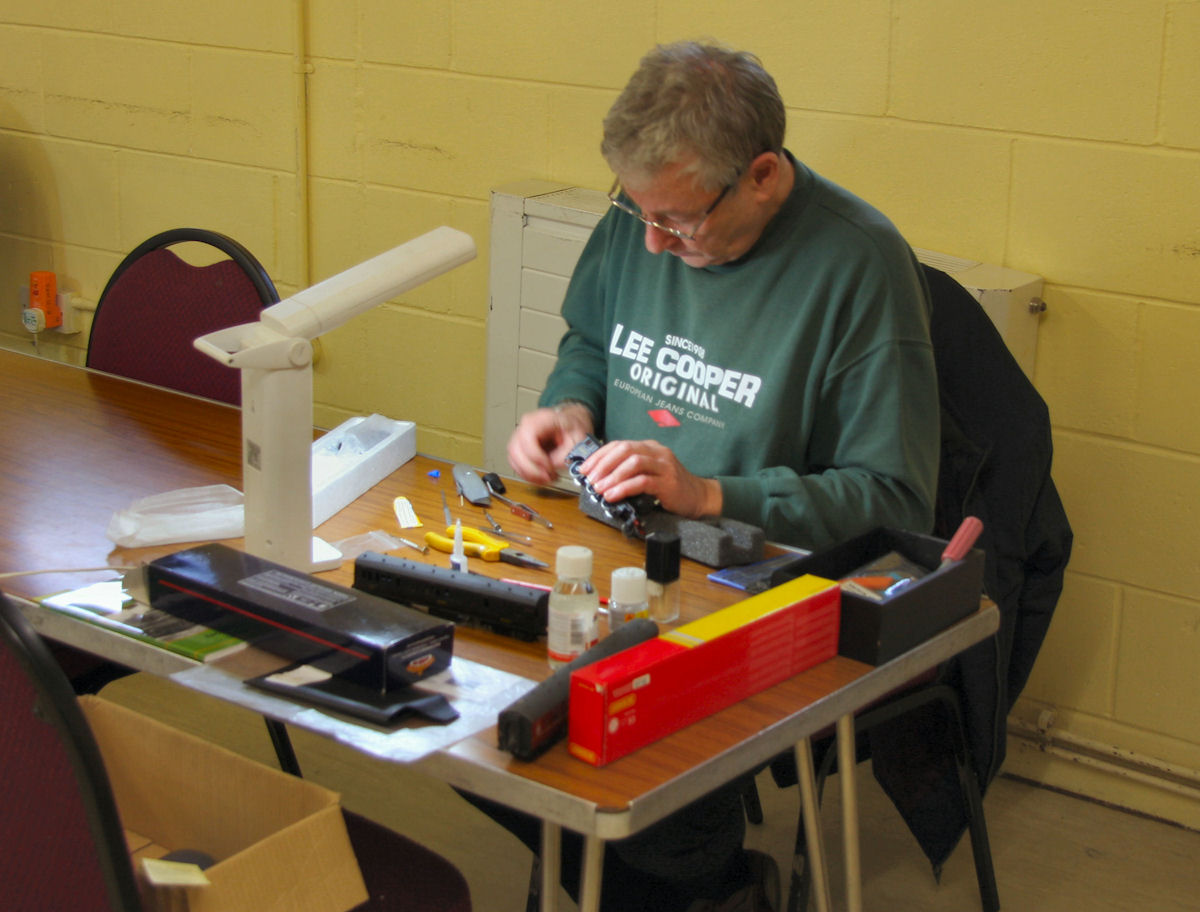 Neil give some attention to one of his locos.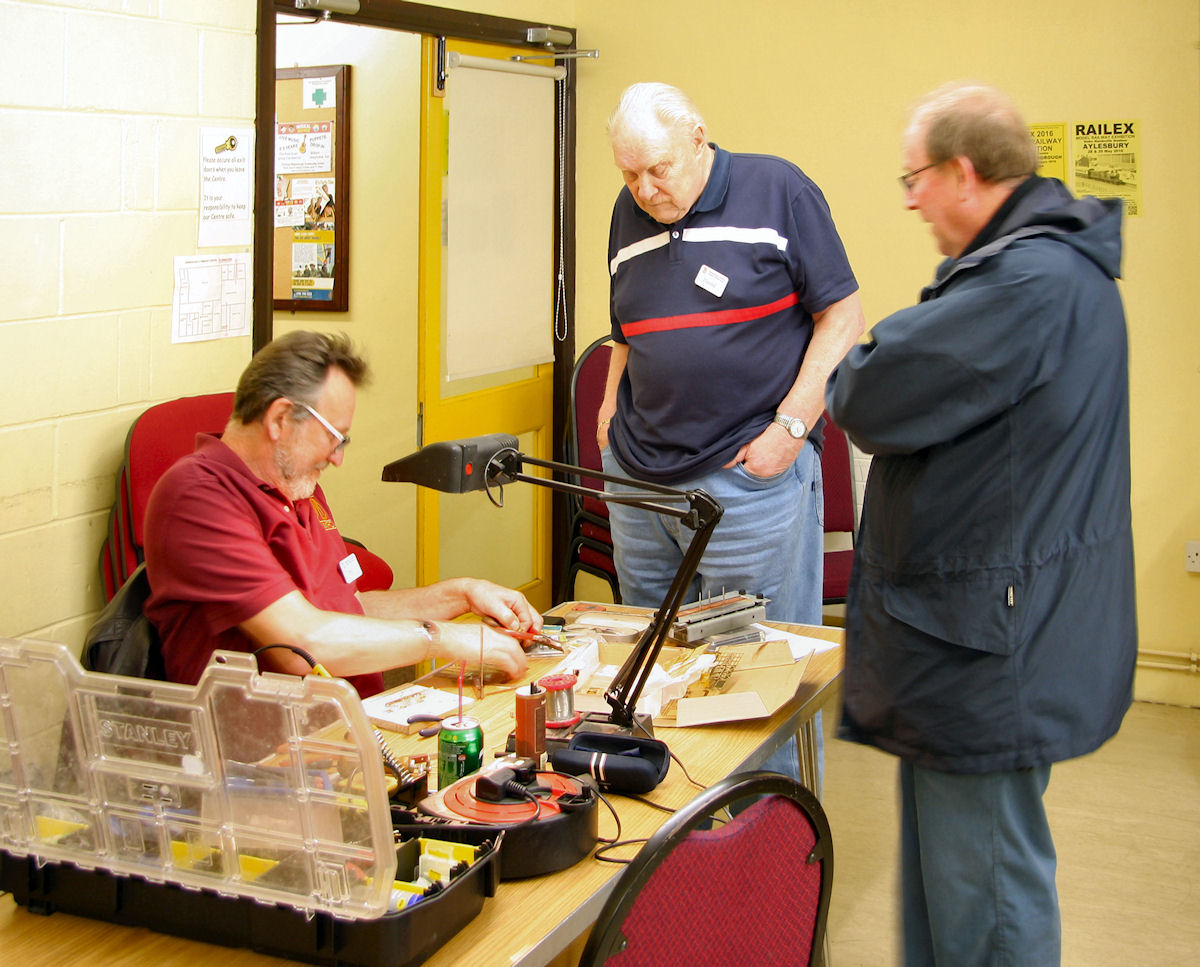 Phil and Harry talking to one of the visitors.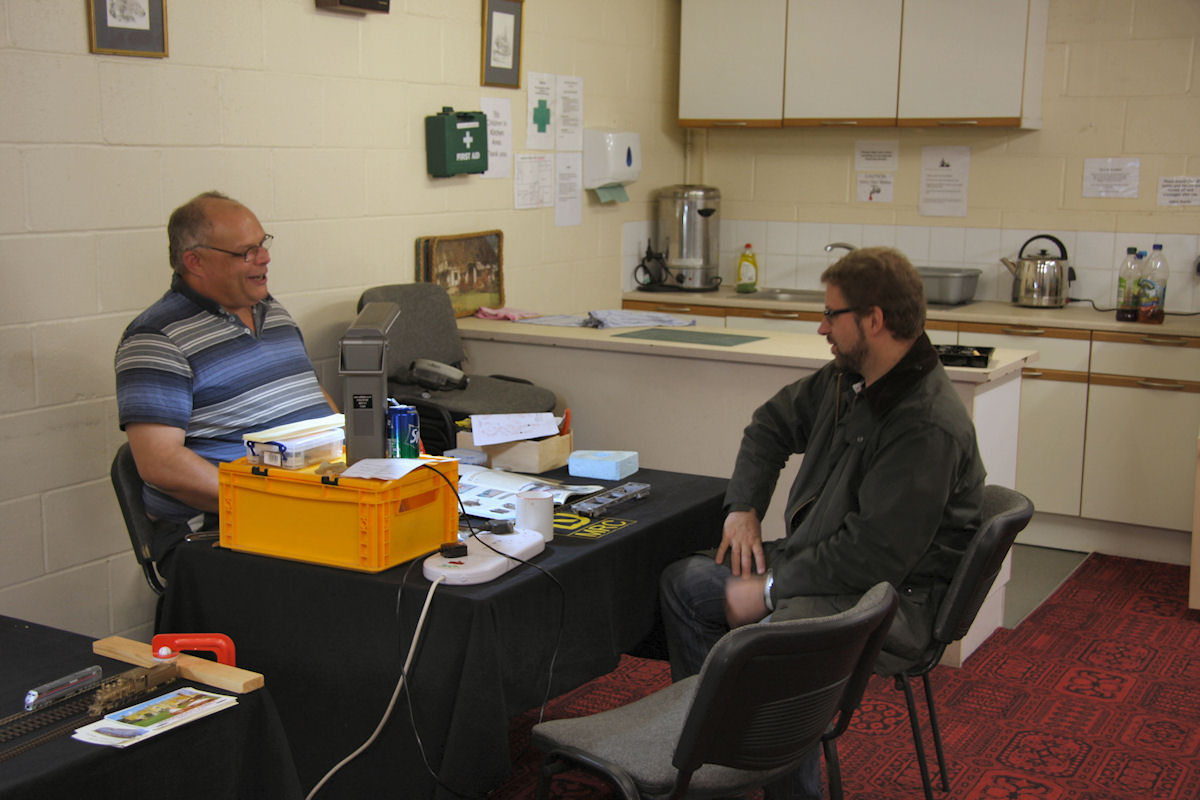 Ian discussing the details of one of his construction of his latest wagon kit.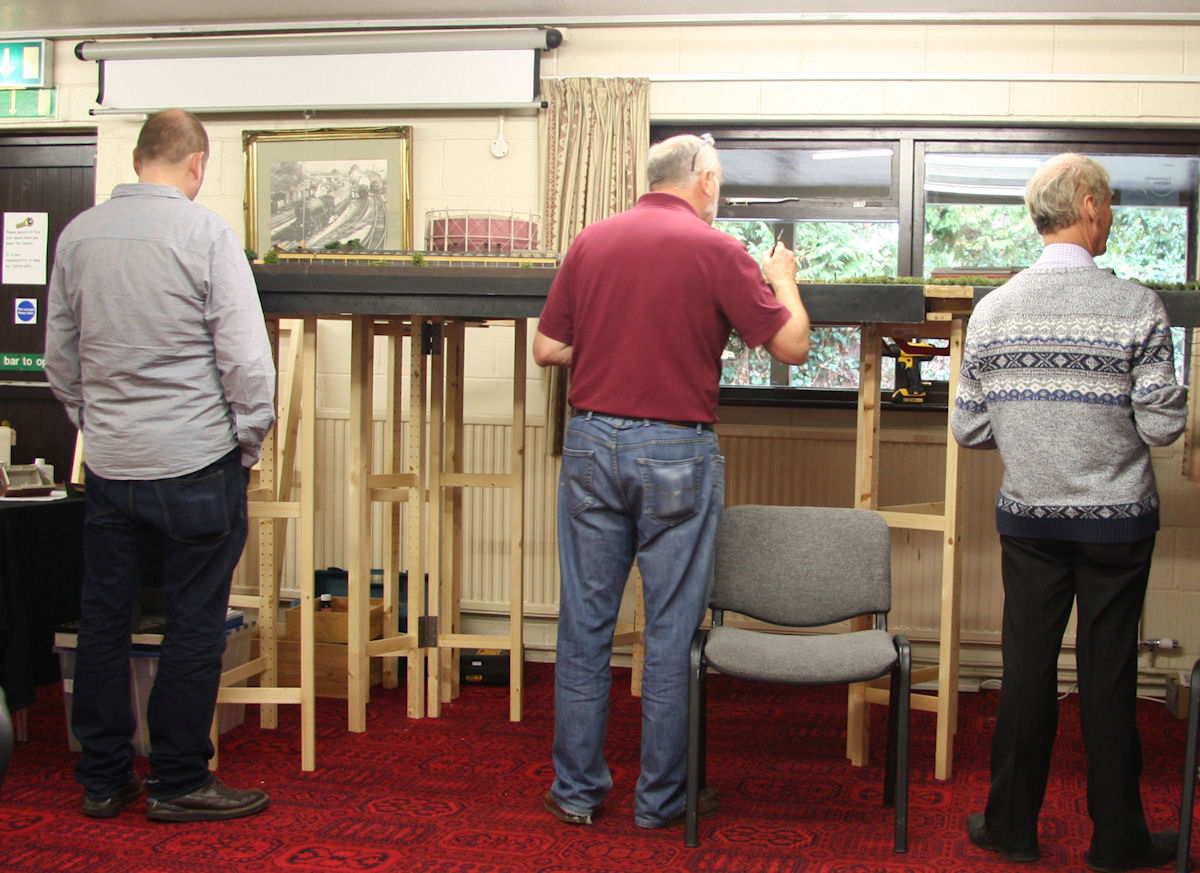 Tim (in the middle) touching up some scenery on Aylesbury LNWR.