Wheeltapper 2007
Second in Diesel/Electric Locomotives Non UK
---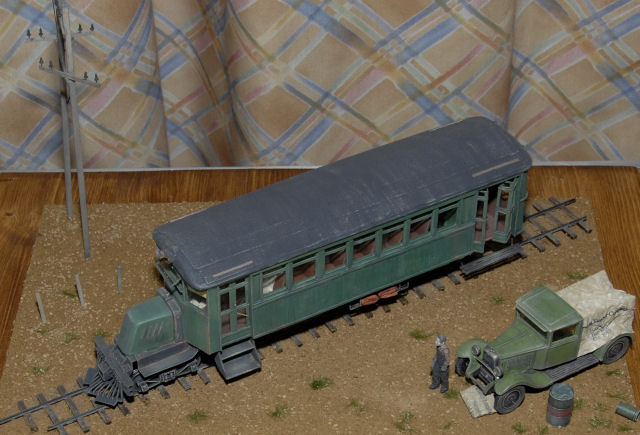 Richard Turner's Mack Rail-Bus 1/4 inch Scale
The Mack Rail-Bus is scratch built from Plasticard, using a base of 5thou sheet and layered up with sections of Evergreen styrene strip. The undercarriage has been made from sections of tube and sheeting built up as smaller components, such as the differential and suspension, which has all been combined to complete the under carriage.
Constructed of 6 components, the sides, front and rear, floor-plan with undercarriage and roof, the overall finish is that of a run down well used rail-bus. The rear wheels are custom made by Gibson, all wheels providing pickup for a DSD90 Sound Chip located on the floor of the bus.
The finish is mid-green enamel sprayed prior to installing the glazing, with a dry-brush of light stone to finish. Details include seating from Grant Line.