Wheeltapper 2007
First and Second in Steam Locomotives Non UK
---


Mick Moignard's K-28s number #478(Second)
The 10 K-28s, built by Alco in 1923, for the D&RGW as it came out of its periodic bankruptcies were mostly used in passenger service. Known as Sports Models because of their long, low appearance, they were the tandam power of the San Juan Express and the Shavano, as well as the Chili line trains to Santa Fe. These still exist, including #478, on the Durango and Silverton line.
This model was originally made in Japan in 1960 for PFM; one of the earliest HOn3 brass models made. It was obtained, unpainted and unloved in 1987. Since then it has been completely rebuilt with many new details, and remotored with a Mashima can motor and given DCC.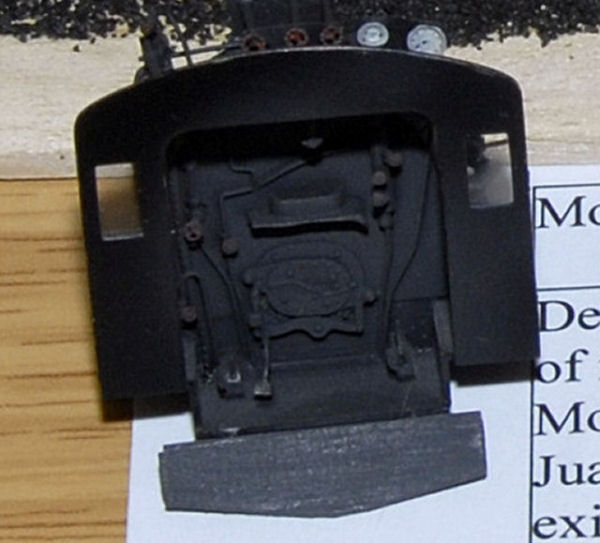 Mick Moignard's K-28s number #478 Cab Interior(First)
This enabled a complete and detailed cab interior to be made. The model was airbrushed with off-black paint, and lightly weathered to represent #478 as she appeared in 1951.