Wheeltapper Competition 2018
---
The Wheeltapper is broken down in to many Categories:

1. Steam Locomotives
2. Diesel/Electric Locomotives
3. Passenger/Non-Passenger Coaching Stock
4. Freight and Engineers Stock
5. Road Vehicles, Boats, People, Animals etc THE ROBBIE ROBINSON AWARD
6. Scenic Models: Buildings, Trees, Signals etc THE JACK KINE TROPHY
7. Dioramas & Figurines
8. Okehampton 7mm Wagon Project, THE DEREK TURNER TROPHY
9. Aylesbury Town 4mm Model, THE ROBIN LANE MEMORIAL TROPHY
10. CHAIRMAN'S CUP

The Wheeltapper Trophy will be awarded to the best model out of the classes 1 to 4 and 8 to 9.


This years Wheeltapper Competition took place on Friday the 9th of February. When invited guest judge and speaker Paul Bambrick, came along to Judge the models on show and then to come up with the overall winner.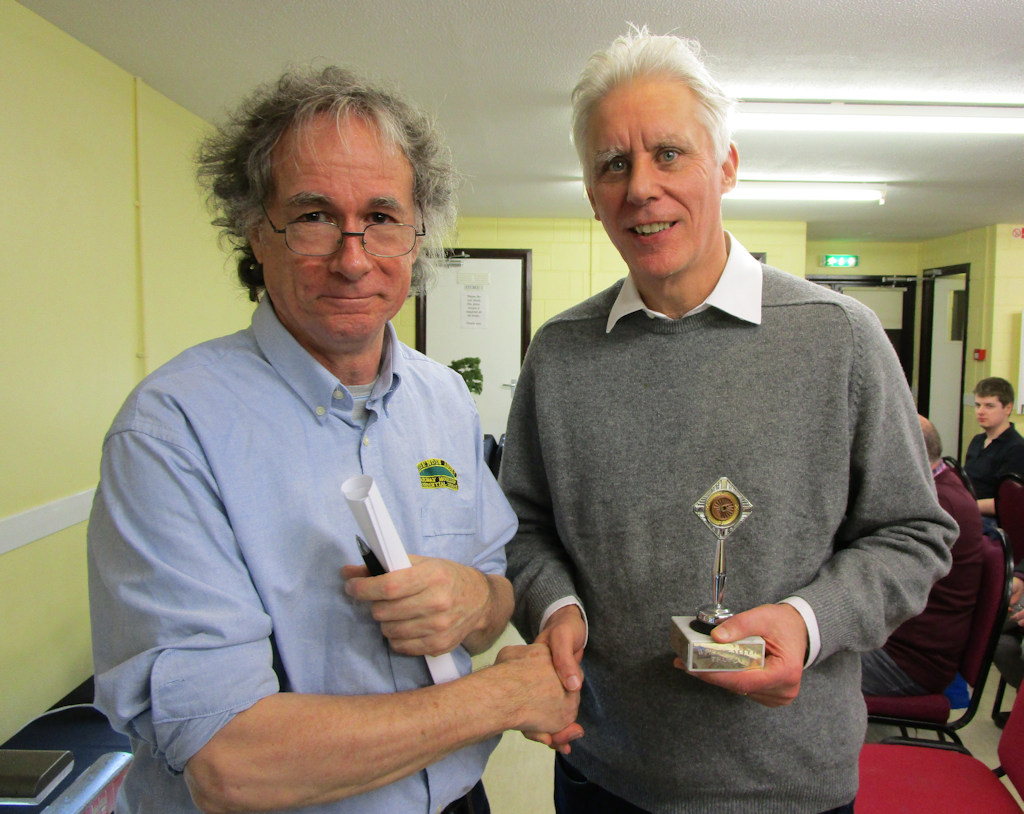 Roy Norton (right) receiving the Wheeltapper Trophy from Paul Bambrick.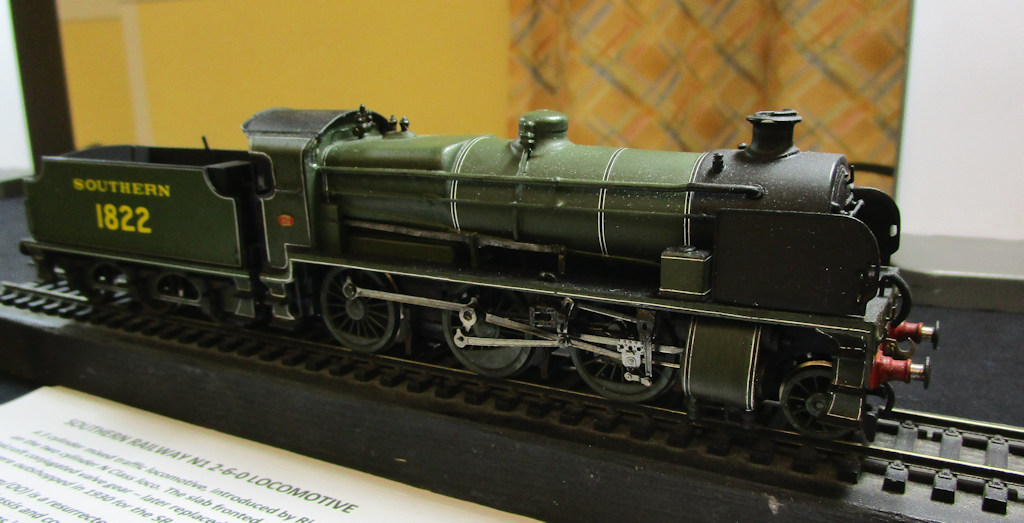 Southern Railway N1 2-6-0 Locomotive

A 3 cylinder mixed traffic locomotive, introduced by Richard Maunsell for the SECR in 1922, based on the two cylinder N class loco. The slab fronted running plate was required to clear the original Holcroft conjugated vale gear - later replaced by conventional Walschaerts gear. Five further locos were outshopped in 1930 for the SR.
The model (4mm/OO) is a resurrected, detailed Wills N Class whitemetal body, on a modified Bachmann N Class chassis and coupled to a rescued Hornby SR 3500 gal. tender. It represents the prototype N1- No.1822 - as it would have appeared in the late 1930s.

Photographs, by Anthony Mead unless stated otherwise
Below are a selection of models that were entered by other club members for the competition.
| | | | |
| --- | --- | --- | --- |
| Chairman's Cup | The Robbie Robinson Award | The Jack Kine Trophy | The Robin Lane Memorial Trophy |