Wheeltapper Competition 2017
---
The Wheeltapper is broken down in to many Categories:

1. Steam Locomotives
2. Diesel/Electric Locomotives
3. Passenger/Non-Passenger Coaching Stock
4. Freight and Engineers Stock
5. Road Vehicles, Boats, People, Animals etc THE ROBBIE ROBINSON AWARD
6. Scenic Models: Buildings, Trees, Signals etc THE JACK KINE TROPHY
7. Dioramas & Figurines
8. Okehampton 7mm Wagon Project, THE DEREK TURNER TROPHY
9. Aylesbury Town 4mm Model, THE ROBIN LANE MEMORIAL TROPHY
10. CHAIRMAN'S CUP

The Wheeltapper Trophy will be awarded to the best model out of the classes 1 to 4 and 8 to 9.


This years Wheeltapper Competition took place on Friday the 10th of March. When invited guest judge and speaker Alan Buttler from Modelu, came along to Judge the models on show and then to come up with the overall winner.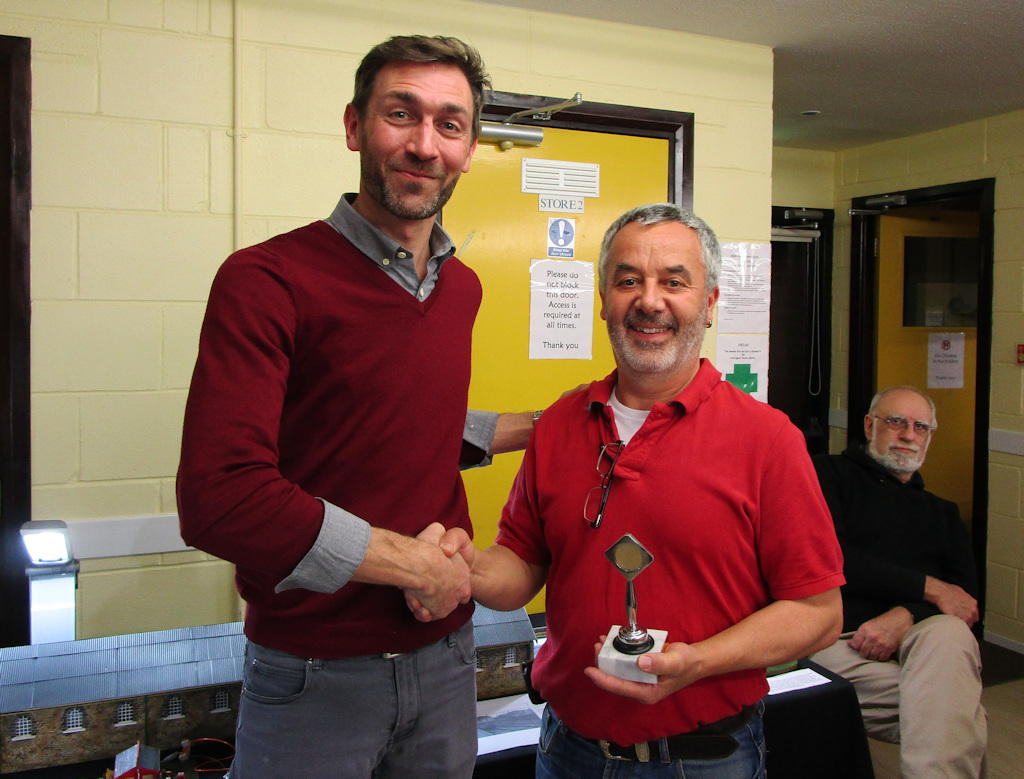 James Aitken (right) receiving the Wheeltapper Trophy from Alan Buttler.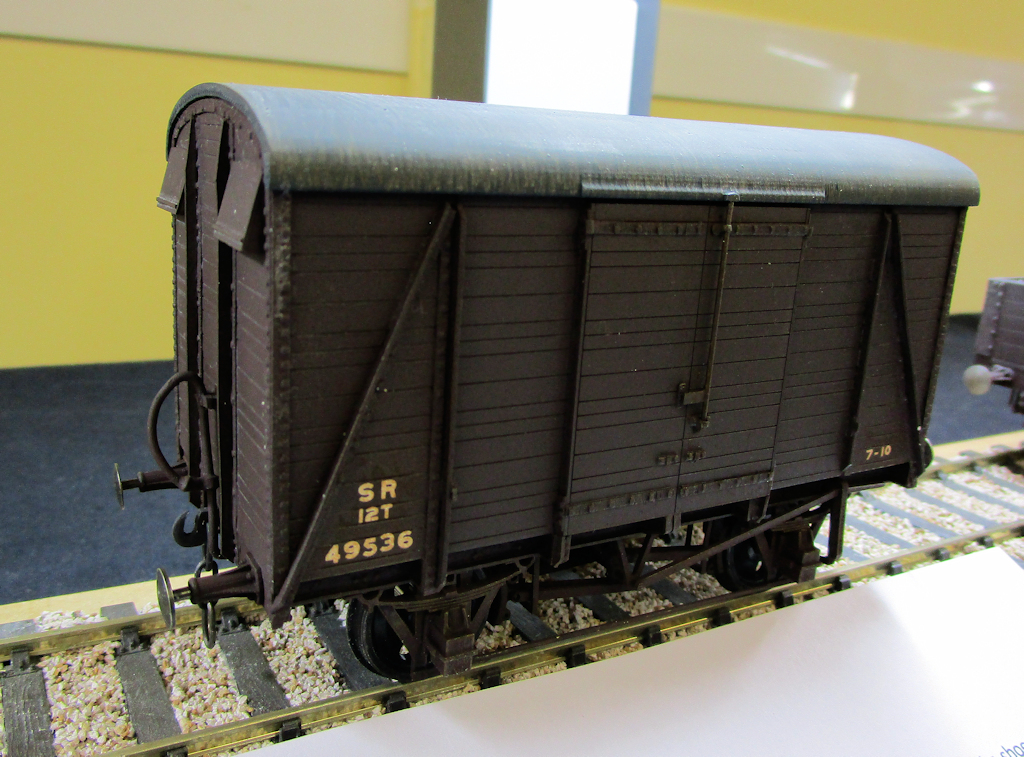 SR Standard Van - uneven planks - 10' underframe

Scratch built using home designed 3D parts - roof, vacuum cylinders, axle boxes, brake shoes, buffer housings and brake lever guides. Body parts were designed using CAD and cut using the club laser cutter. Main body sides and W irons in 1mm, ends, doors and spring assemblies in 1.5 mm, underframe in 0.8mm, strapping and vertical stanchions in 0.5mm plastic. The only commercial parts are the wheels and buffer heads.

Photographs, by Anthony Mead unless stated otherwise
Below are a selection of models that were entered by other club members for the competition.
| | | | |
| --- | --- | --- | --- |
| Chairman's Cup | The Robbie Robinson Award | The Jack Kine Trophy | The Derek Turner Trophy |
| | | | |
| --- | --- | --- | --- |
| The Robin Lane Memorial Trophy | | | |