Railex 2016 Awards
Photographs by Anthony Mead
---
This year over the weekend of the 28th/29th of May the judges at Railex 2016 were all the other layouts that voted for what they considered to be the best layout. The out come of this for Best Layout winning was Aylesbury LNWR by Geoff Williams and exhibited by Risborough & District Model Railway Club.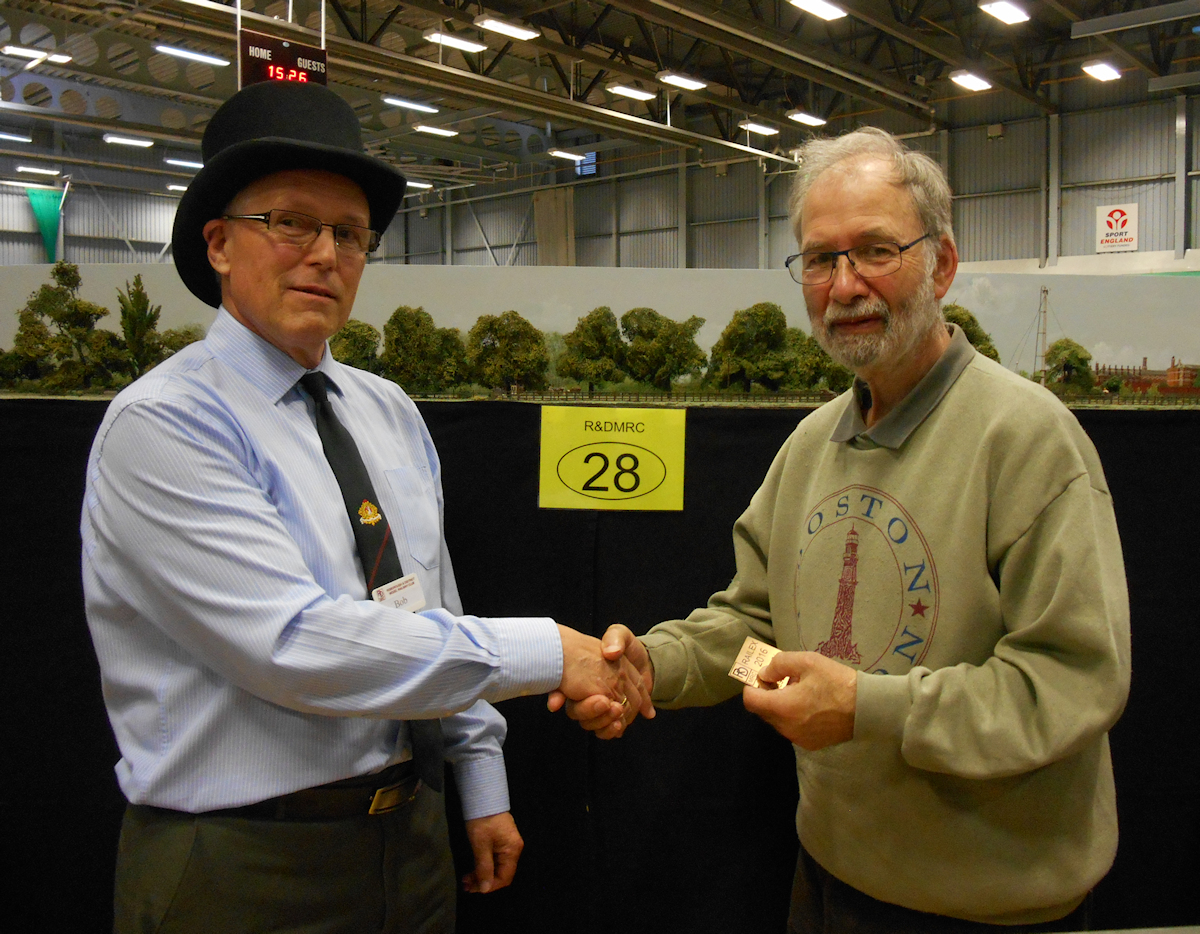 Iain Rice(right) congratulating Bob Williams son of Geoff.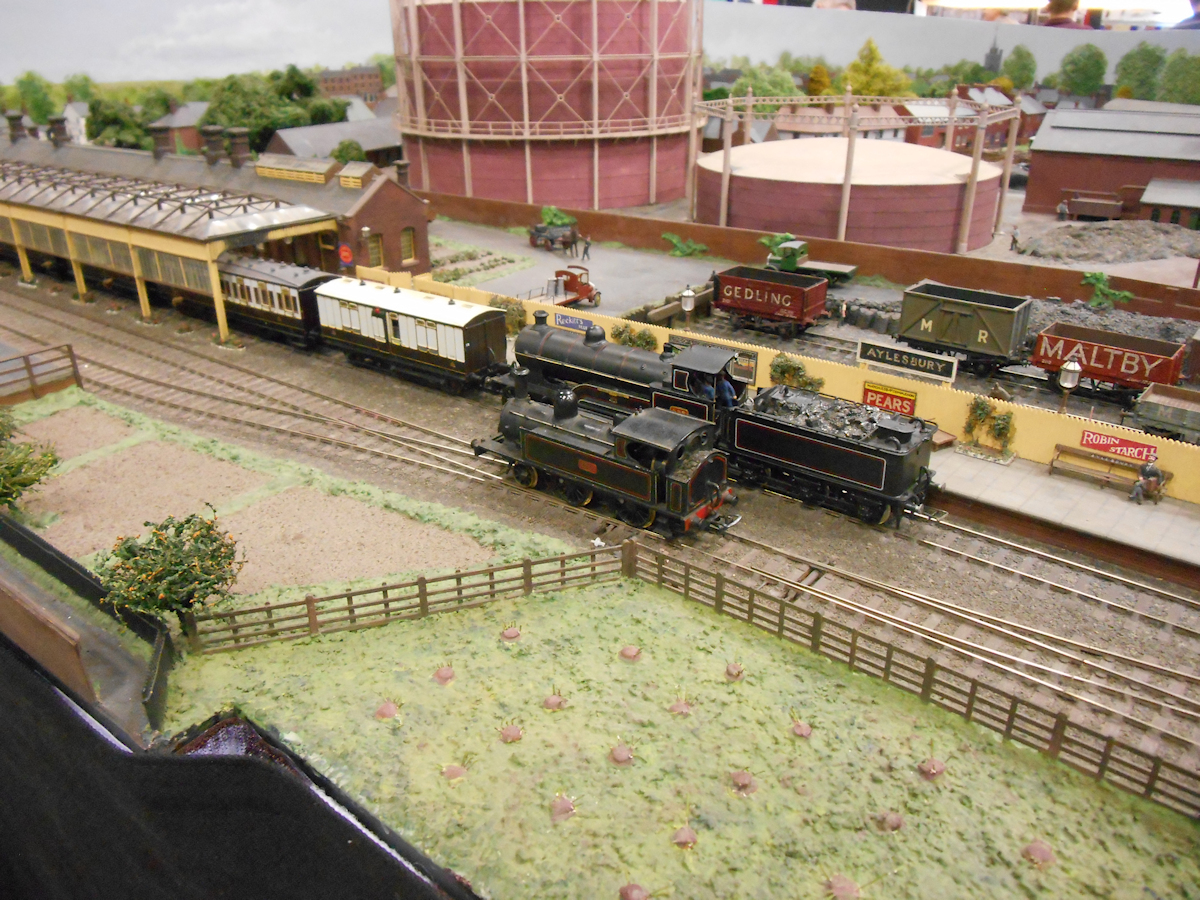 A view of the winning layout.


For the Best Model on a layout Iain Rice went round the exhibition to pick what he thought was the Best Model. The out come of this was the Back Scene on Mark Fielder's layout "An Clįr".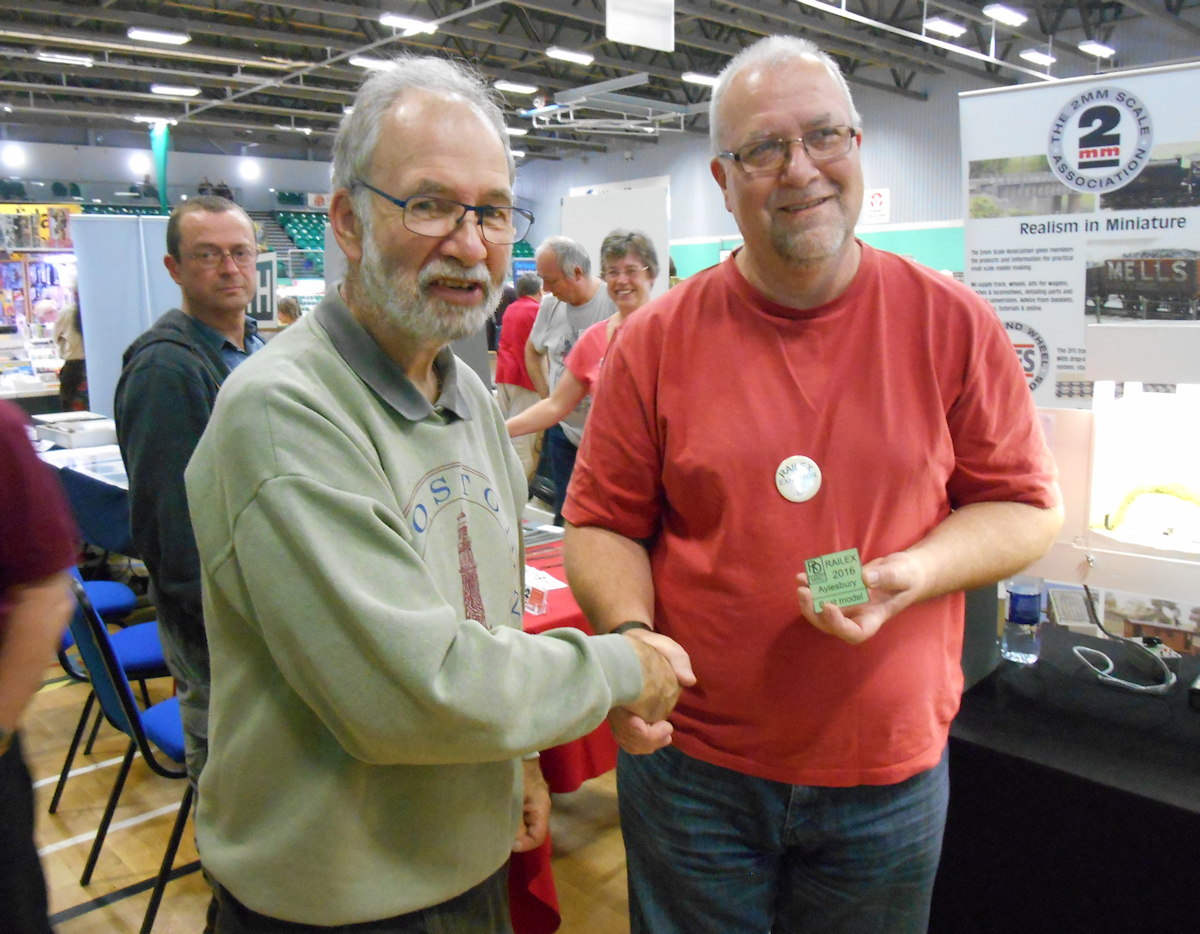 Iain Rice(left) congratulating Mark Fielder.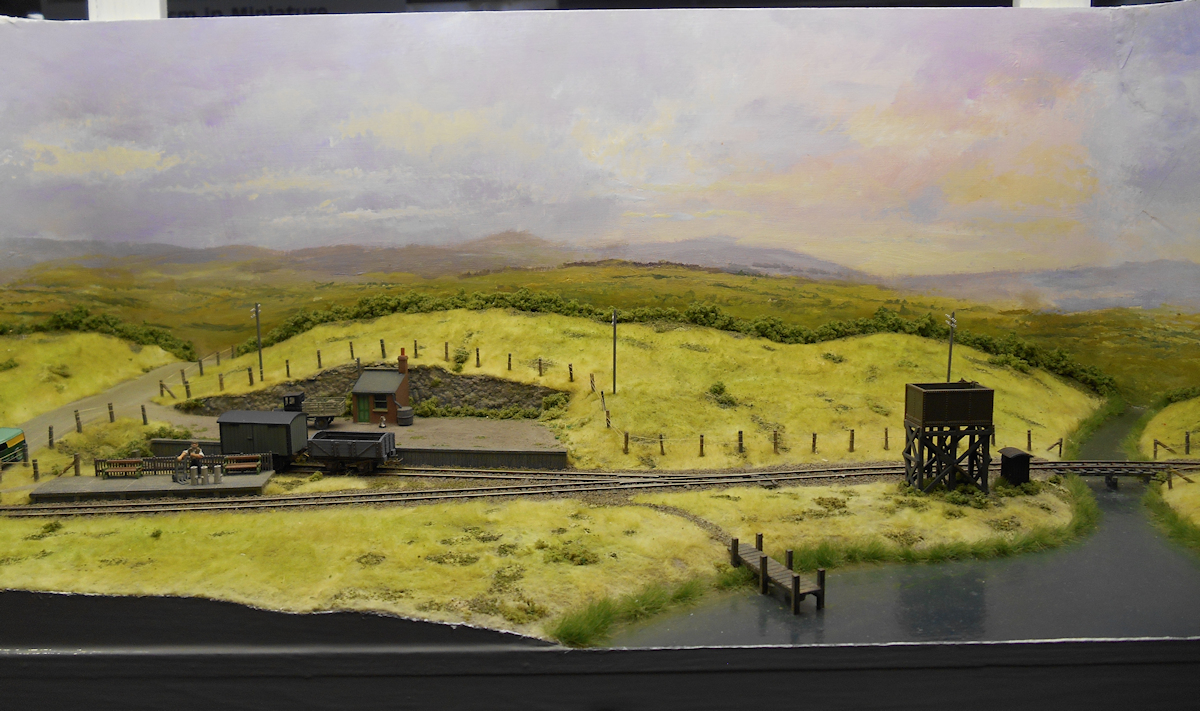 The Back Scene.

An Clįr was conceived as a self-contained diorama with a scenic area of 600mm by 200mm. The backscene is an integral 3-sided part of the baseboard structure. The corners were rounded off with the aid of thinned down polystyrene coving then the basic ground forms and texture were put in place, followed by a white primer for the backscene. My good friend, fellow 2mm modeller and talented artist David Eveleigh kindly offered to paint the scene, so armed with a few colour albums of Irish narrow gauge railways, he set to work with artists acyrlics to come up with a magnificent vista that really captures the rugged west of Ireland in which the layout is set. After the backscene was completed, the rest of the layout scenery was put in place to carefully match and blend the colours. I'm really pleased that Iain Rice recognised David's immense contribution to the success of my small layout.