Railex 2014 Awards
Photographs by Anthony Mead
---
This year over the weekend of the 24th/25th of May the judges at Railex 2014 were all the other layouts that voted for what they considered to be the best layout. The out come of this for Best Layout winning only by 1 point was Dewsbury Midland by Manchester Model Railway Society.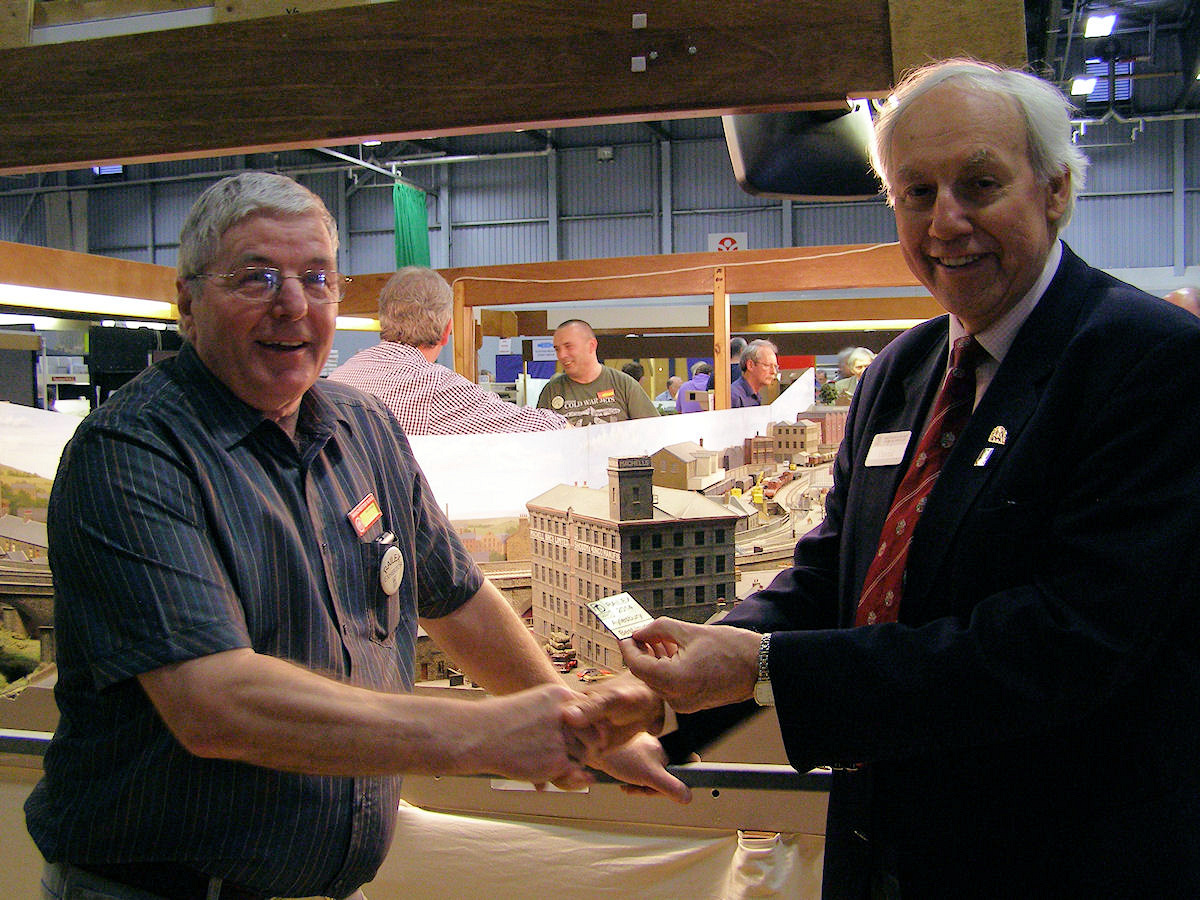 David Powell Club President(right) congratulating Dave Douglas.

A couple of views of the winning layout. More details can be found Here.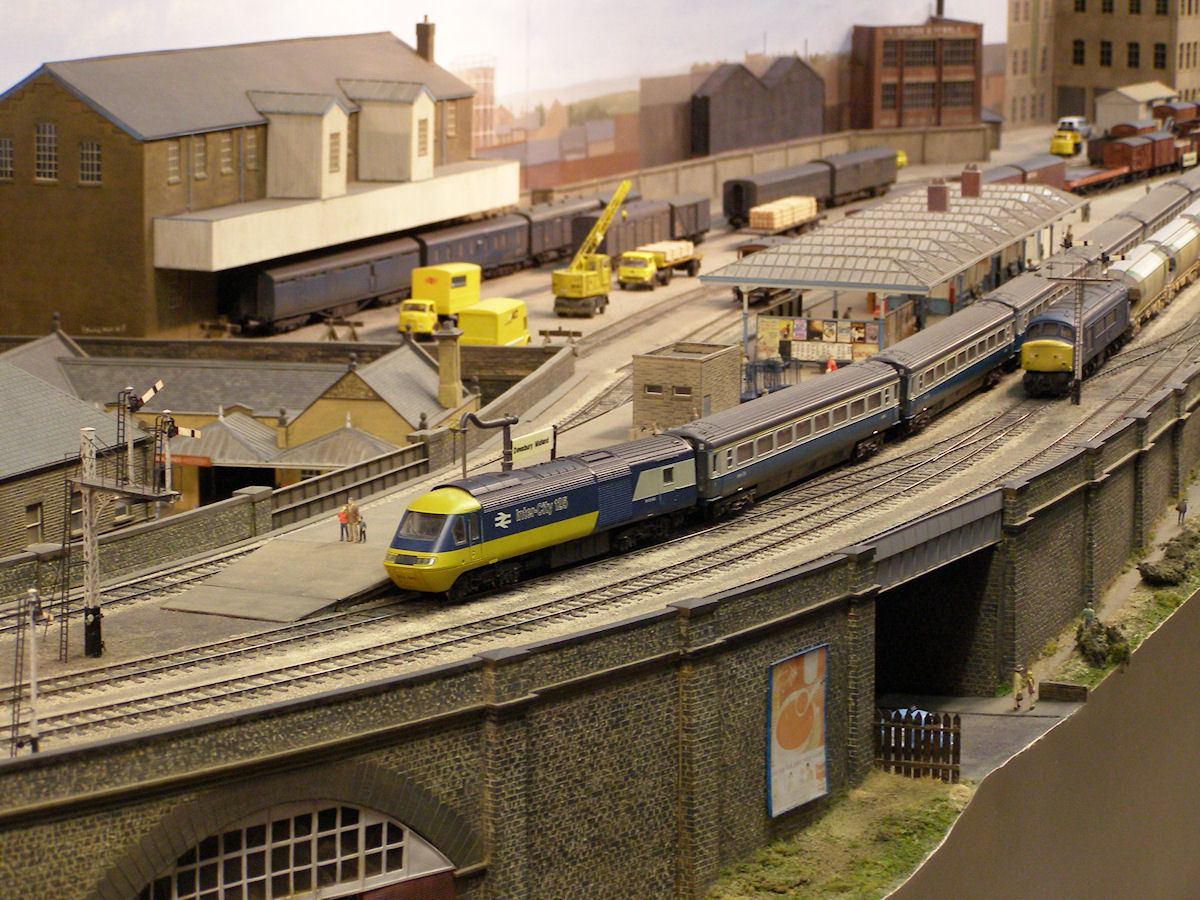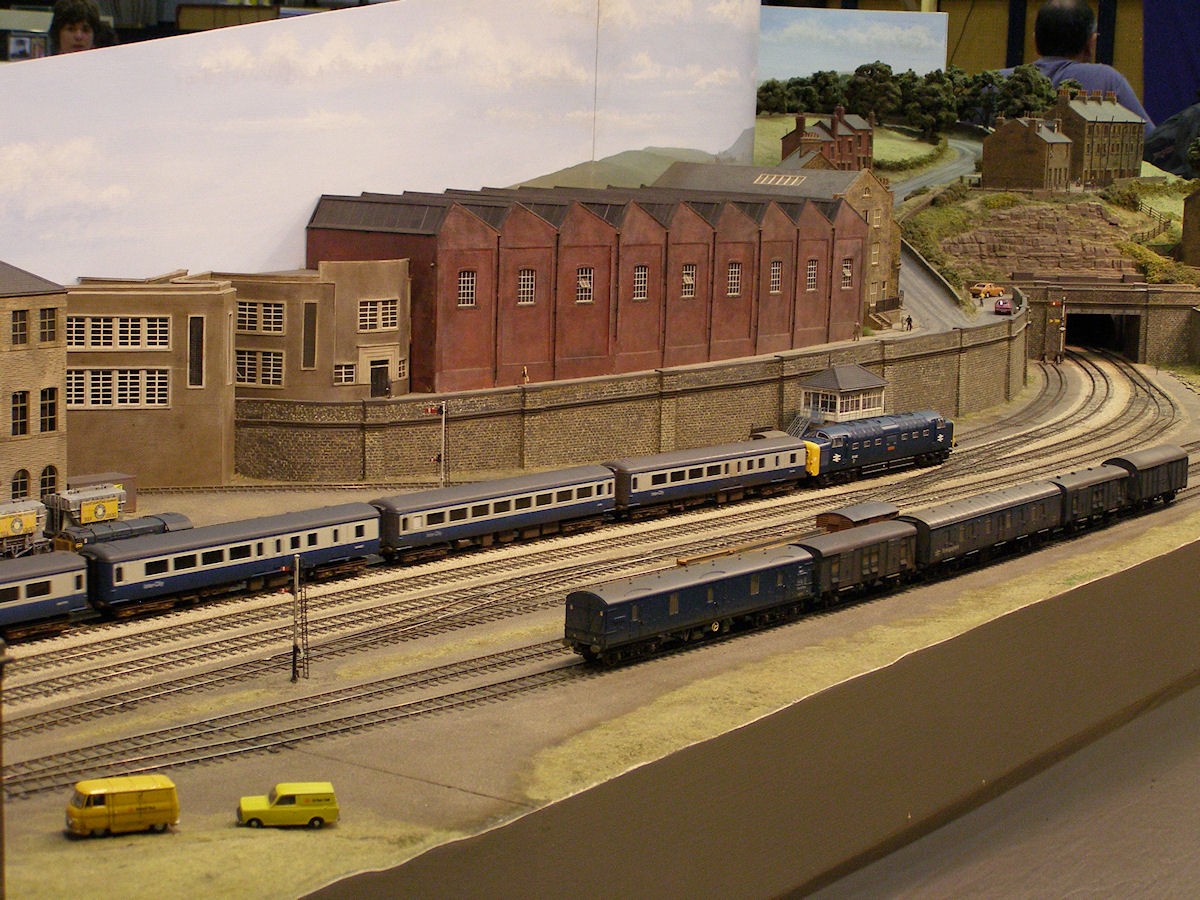 For the Best Model on a layout Barry Norman went round the exhibition to pick what he thought was the Best Model. The out come of this was won by Giles Favell the lorry that was radio controlled on the layout The End of the Line.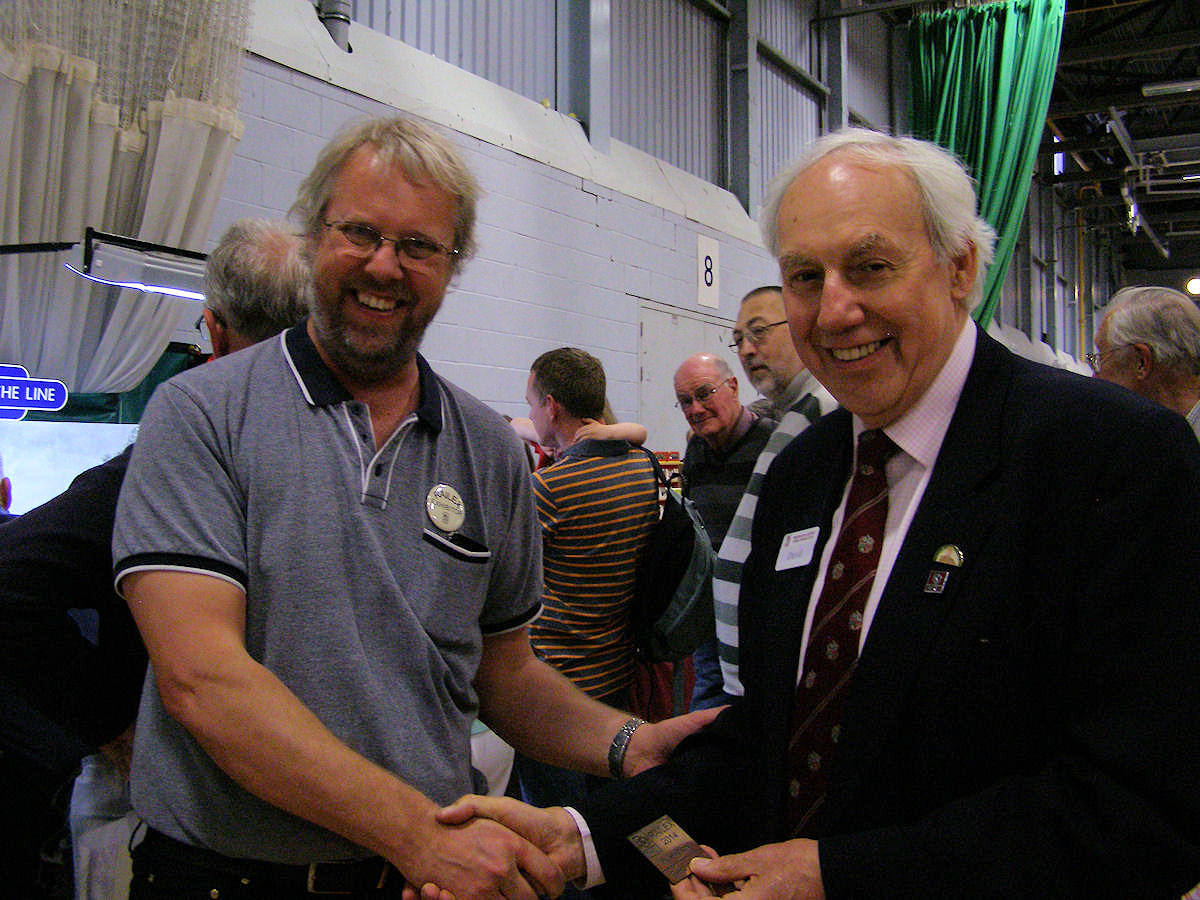 David Powell Club President(right) congratulating Giles Favell.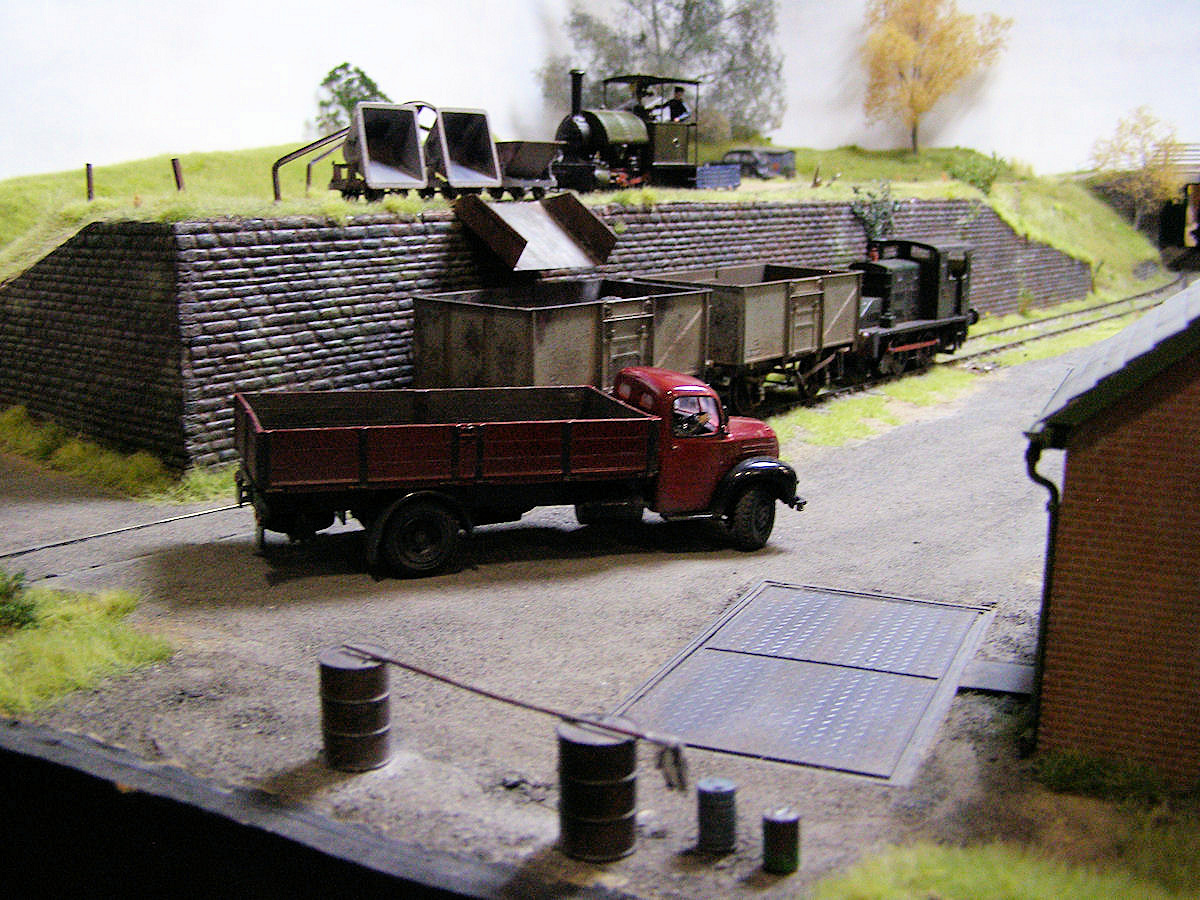 The lorry started life as an IXO die-cast model of a Calor-Gas carrying Ford Thames, from Ebay. The underside was carved out to receive a 6V, 100:1 motor/gearbox unit from a video camera zoom-lense, driving the back axle via bevel gears. A scratch-built front axle with ackerman steering is mounted on a central pivot, providing three-point suspension, steered by a micro servo in the foot-well. Power is supplied by an Ipod Nano battery, giving over four hours of exhibition use before requiring a 30 minute re-charge, and control is via a four-channel receiver/speed controller by DelTang, measuring only 10mm x 10mm square!
The intention behind both lorries was to expand realistic operation on layouts beyond that of just the railway itself – to other areas that might be able to interact and contribute to the interest and the 'story' of the railway (particularly on a small layout, where it is not possible to have a spectacular long run as a focal point or purpose).