Aylesbury
by Ken Harris, Photos by Anthony Mead

---
This is Ken's home OO gauge DCC layout, based in the time of the LNER, as can be seen in a very much under construction state. From the below photos, there will be a model of Aylesbury station on one side, with the rest being fictitious. All track is laid and wired, with some ballasted, Ken has used Cobalt point motors connected up to a lever frame to control the points. Aylesbury main station building is to be constructed from the same laser cut design that David Lane has produced for the Club's Aylesbury Town layout.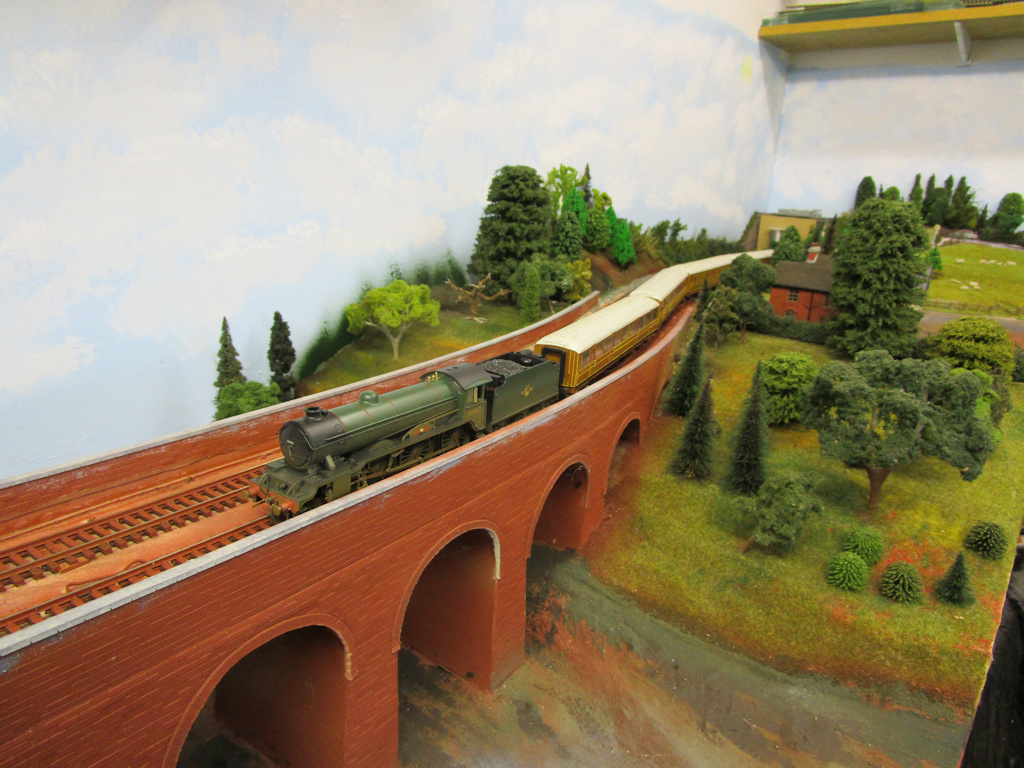 A class B17 "Manchester United" 61662 crosses the viaduct.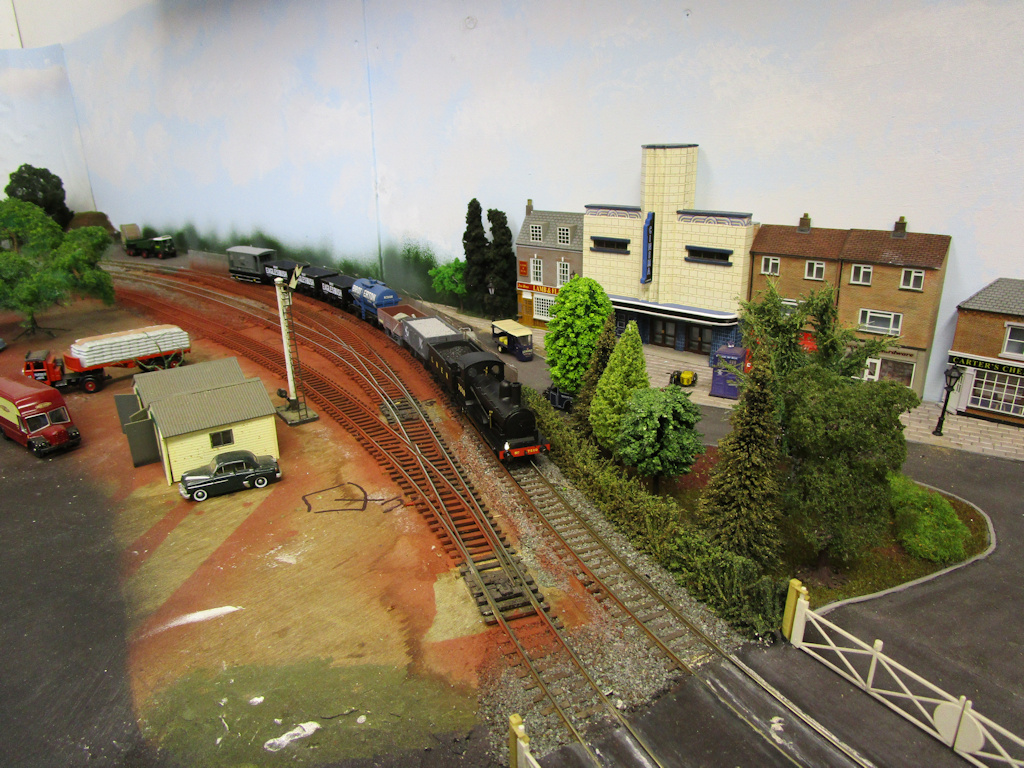 A class J15 7510 with a short freight train passes the high street of shops.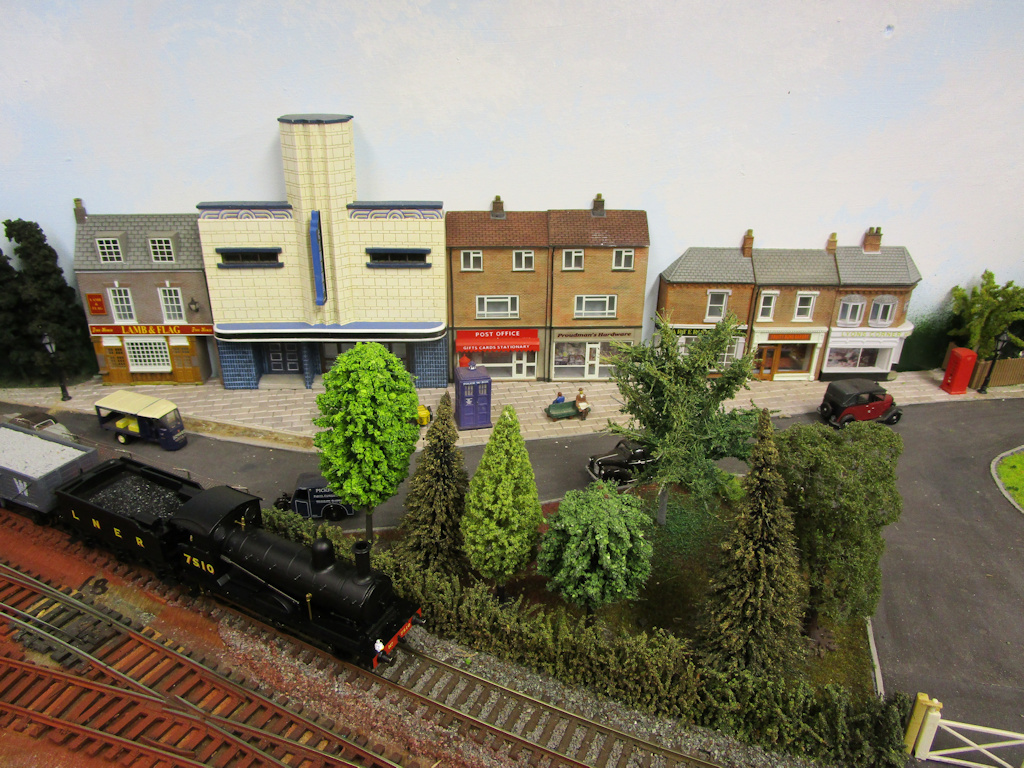 The shops will all have lights along with the street lamps and police box.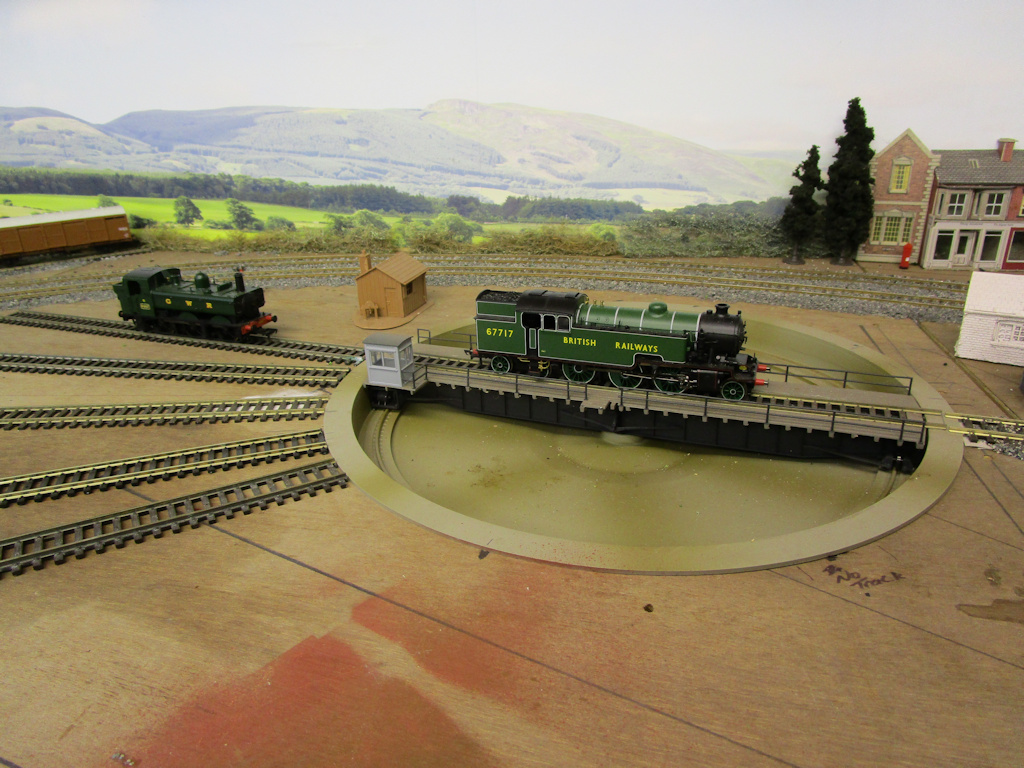 A Thompson L1 67717, being turned on the turntable, with a Pannier class 64xx 6407 for company.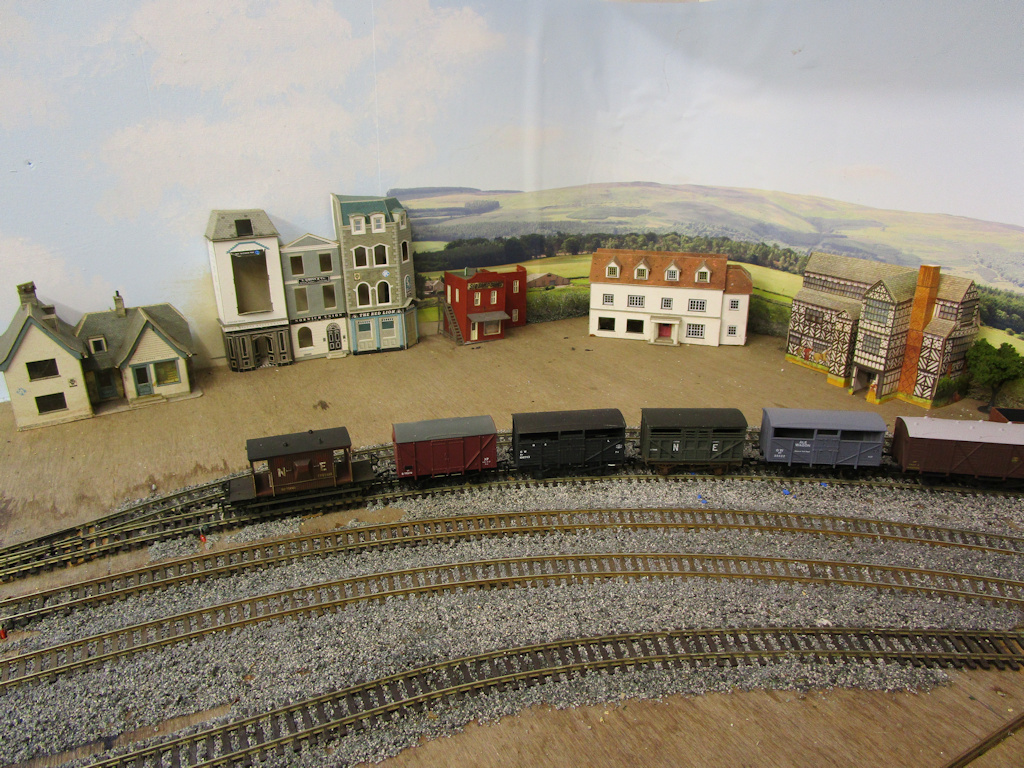 More town area, with freight sidings in front.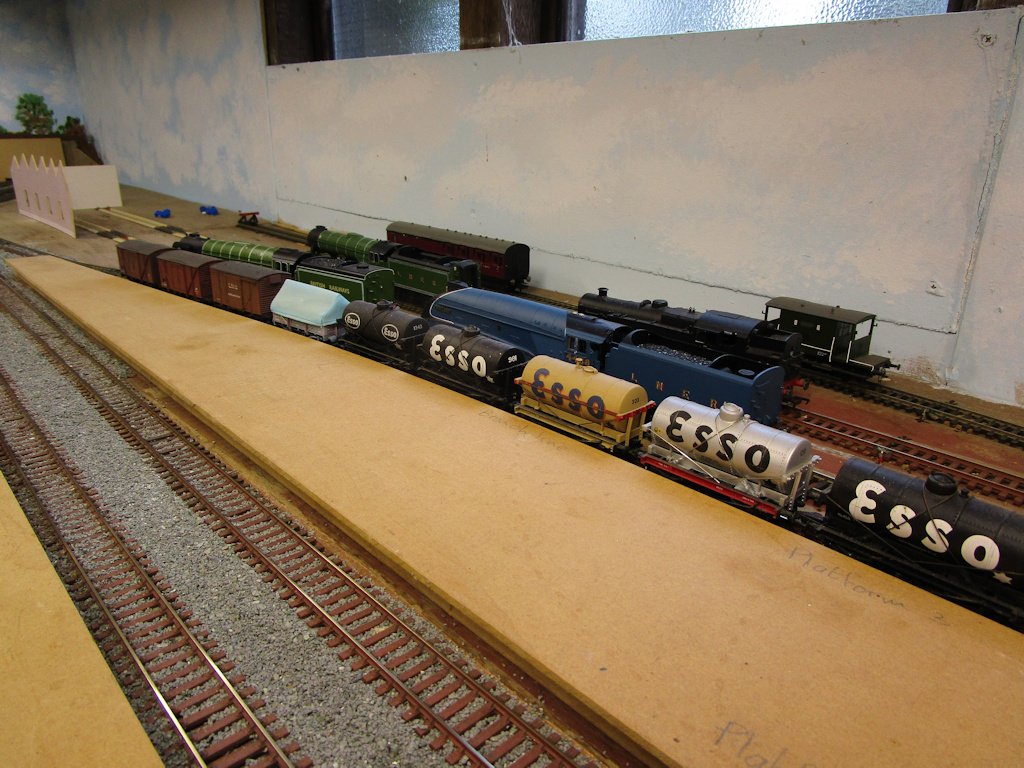 The site of where Ken's version of Aylesbury station will go.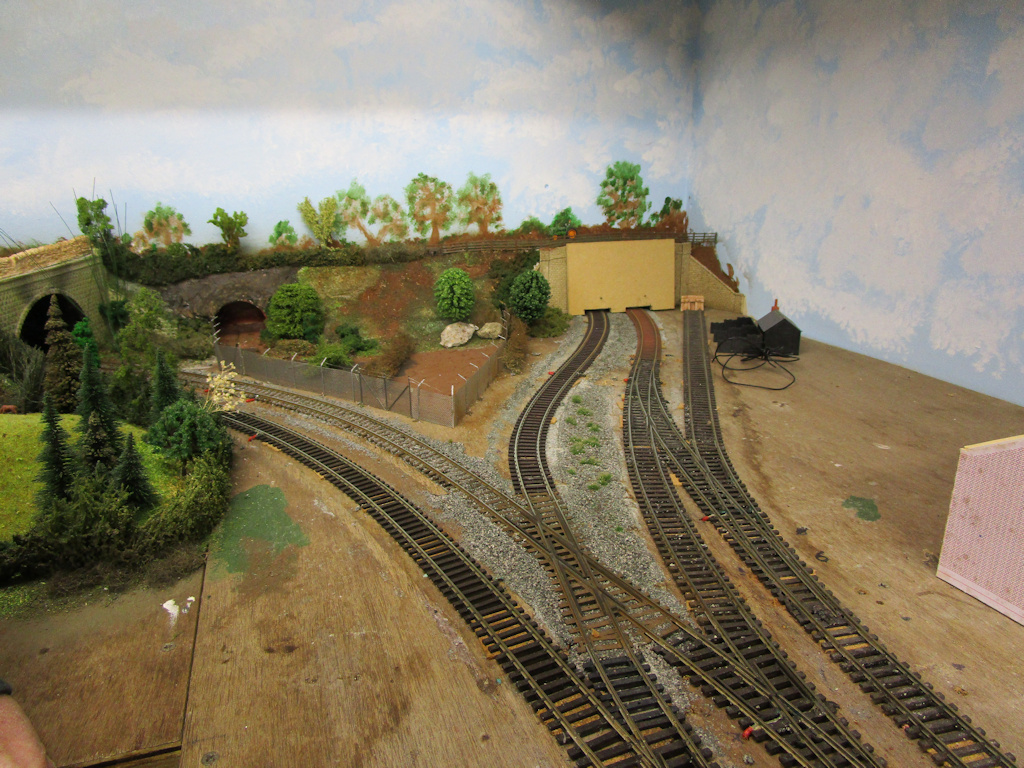 The junction just after the station, with the right hand side going to an outside double track loop.