FestiRail Model Railway Exhibition
Community Centre(adjacent to Springs swimming pool), Wades Park, Stratton Road, Princes Risborough, Bucks, HP27 9AX
Saturday the 7th July
11.00 - 16.00
FREE ENTRY
---
This is part of the Princes Risborough Town Festival week, this is an informal event where you have the opportunity to see the clubs current projects and to discuss all aspects of modelling. For this we have taken over the whole of the Community Centre, to showcase what we get up to, plus there will be modelling demonstrations and displays of track laying, scenery, electrics, layout research, kit-building, detailing and weathering in a variety of scales from N through 00, 4mm finescale to 7mm.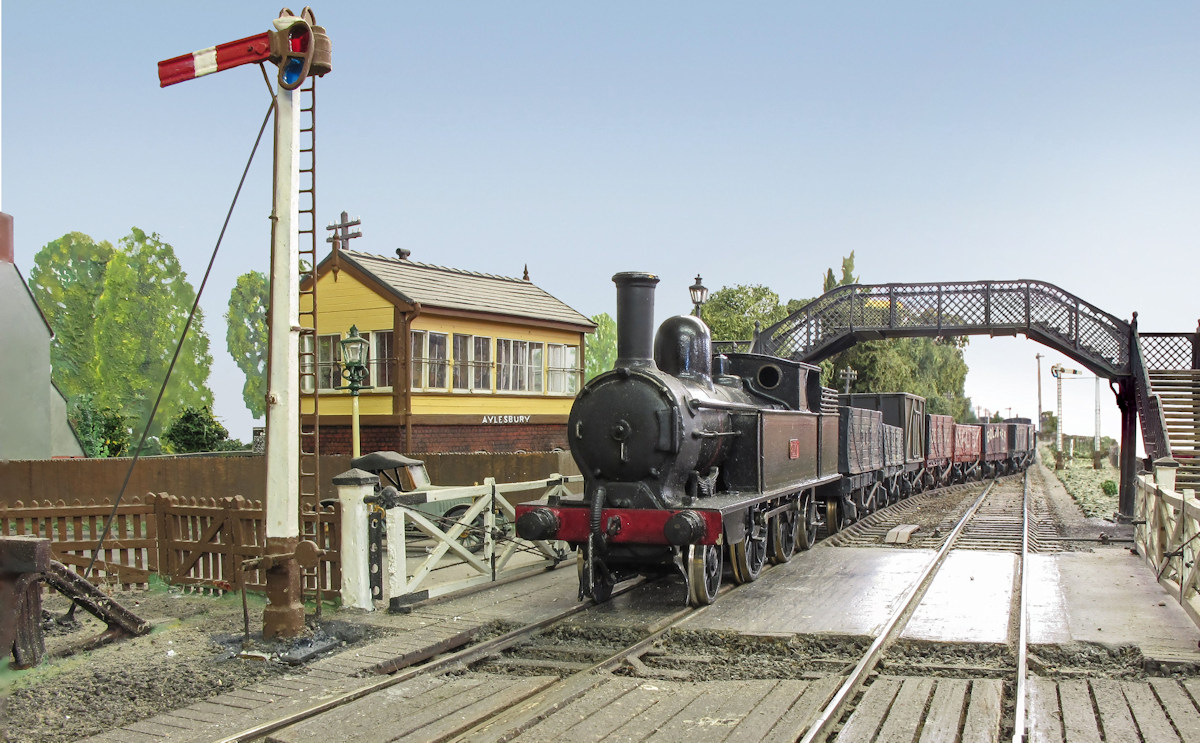 Aylesbury LNWR, Photograph by Andy York, courtesy of BRM

The following layouts are down to be setup and running:


Please note we are proud to present the last ever full public showing of Geoff Williams's iconic 1:76 scale Aylesbury LNWR layout. This fifty-five year old model of the former Aylesbury High Street station (once situated where Vale Park is today) represents faithfully the whole station complex - including engine shed, goods yard and adjoining gas works - as it would have looked in the year 1911. Built to a very high standard of realism the model achieves a convincing sense of scenic depth through the decreasing perspective of the background building, and provides a possibly the last opportunity to view a pre First World War scene of Aylesbury. Being originally built into Geoff's loft the layout has since been adapted for public viewing, for its appearance at FestiRail, which it is anticipated will attract considerable interest both from local residents and from the wider exhibition-going public - particularly as this opportunity is un-likely to be repeated by the Club.

Why not down load our FestiRail Poster to display in your club room, your town or at your local exhibition.

Only disabled car parking places are available at the Community Centre, therefore all other visitors are required to park in the Mount Carpark in Stratton Road (Follow brown Leisure Centre signs to just past St. Mary's Church). Please note that this is pay and display. Half hourly bus service from Aylesbury or High Wycombe. 15 minute walk from Chiltern Railway station with regular trains from Birmingham, Banbury, Aylesbury or London Marylebone, 25 minutes drive from M40 Junction 6 via B4009.
Light refreshments will be available.