Railex 2011 Awards
Photographs by Anthony Mead
---
This year over the weekend of the 28th/29th of May the judges at Railex 2011 were all the other layouts that voted for what they considered to be the best layout. The out come of this for Best Layout was Portchullin by Mark Tatlow.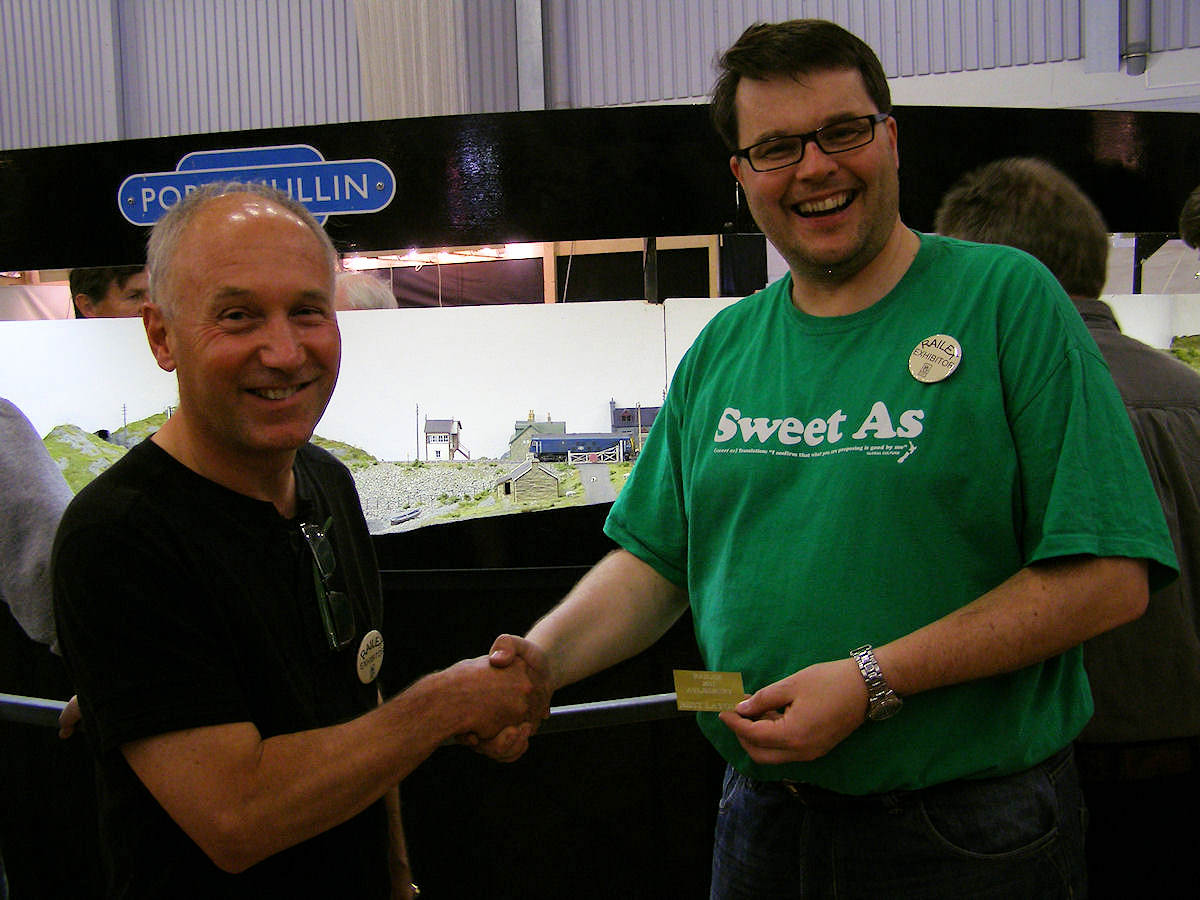 Barry Norman(left) congratulating Mark Tatlow.

A couple of views of the winning layout. More pictures can be found Here.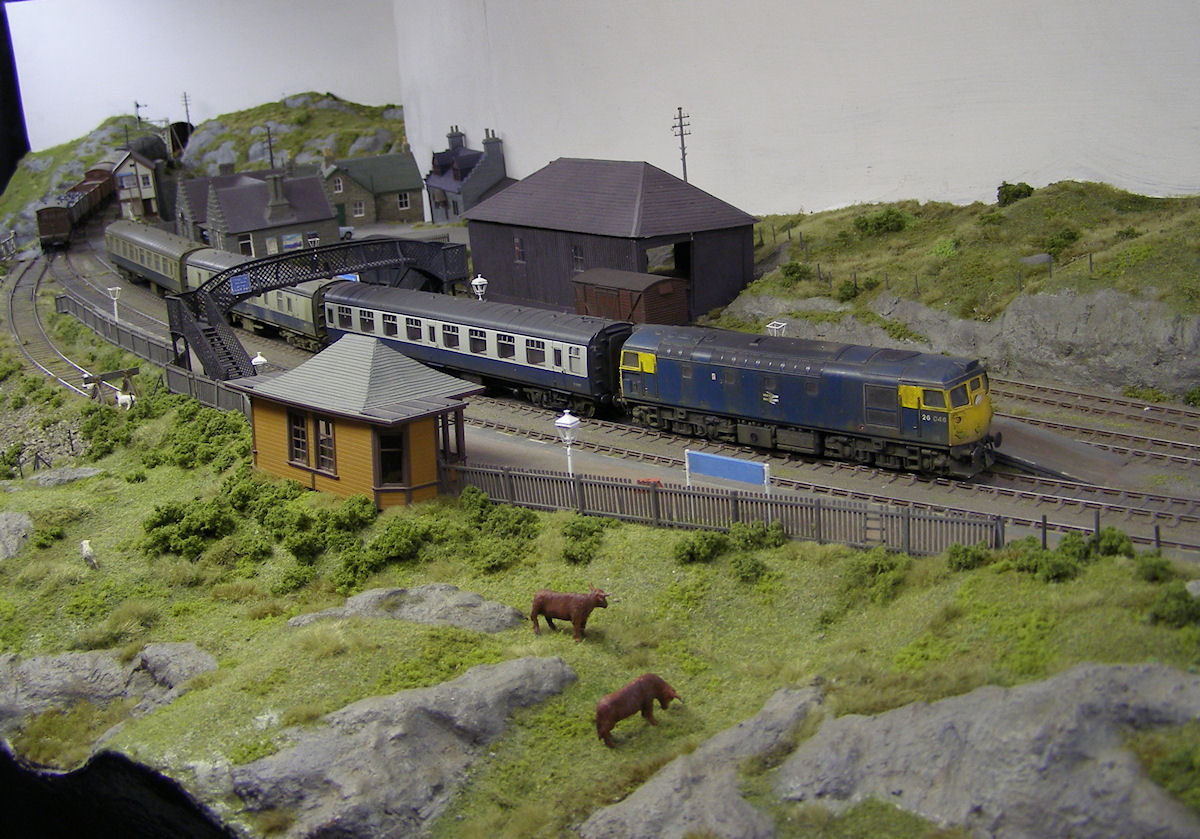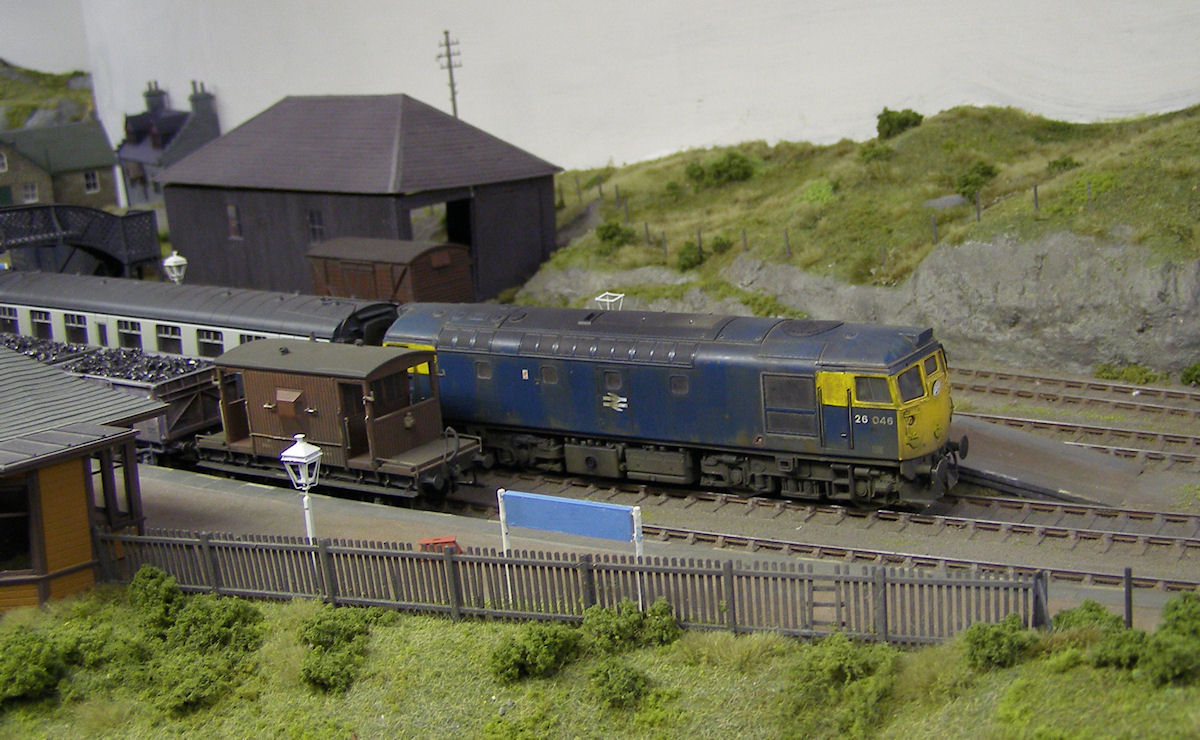 For the Best Model on a layout Gordon and Maggie Gravett went round the exhibition to pick what they thought was the Best Model. The out come of this was won by Paul Bambrick for the footbridge on Whitchurch Road.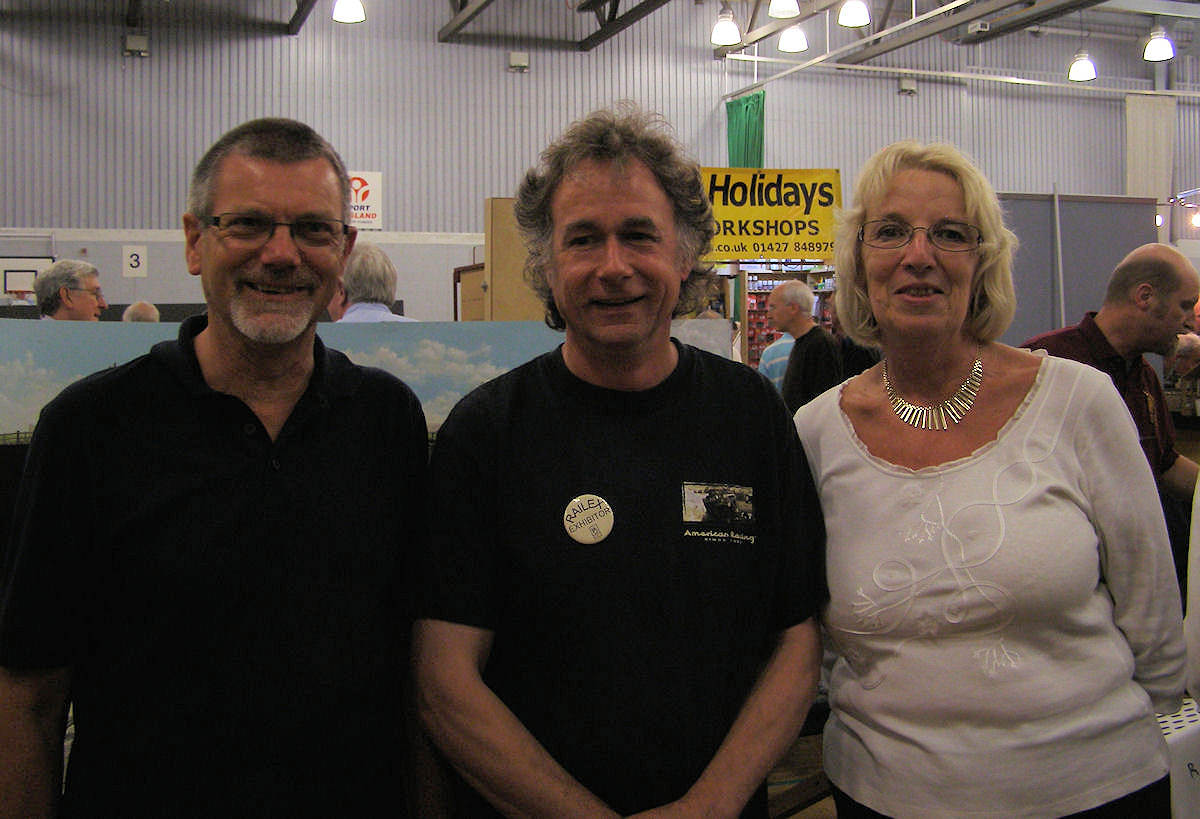 Paul Bambrick brased by Gordon and Maggie Gravett