Railex 2010 Awards
Photographs by Paul Wright and Anthony Mead
---
This year over the weekend of the 29th/30th of May the judges at Railex 2010 were all the other layouts that voted for what they considered to be the best layout. The out come of this for Best Layout was East Lynn and Nunstanton by Trevor Nunn, a Great Eastern Railway set somewhere in north west Norfolk in 1903. A truly finescale model railway masterpiece with everything incuding buildings, locomotives and stock hand built.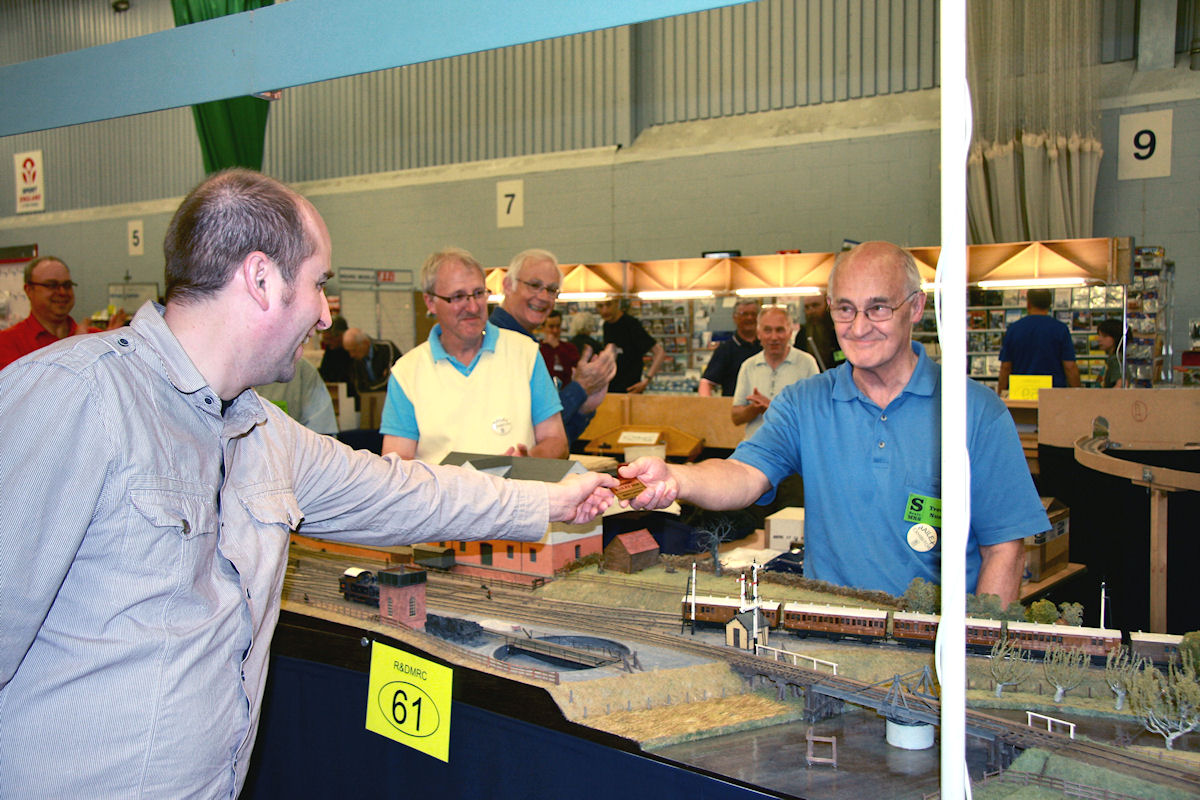 David Lane(left) congratulating Trevor.

A couple of views of the winning layout. More pictures can be found Here.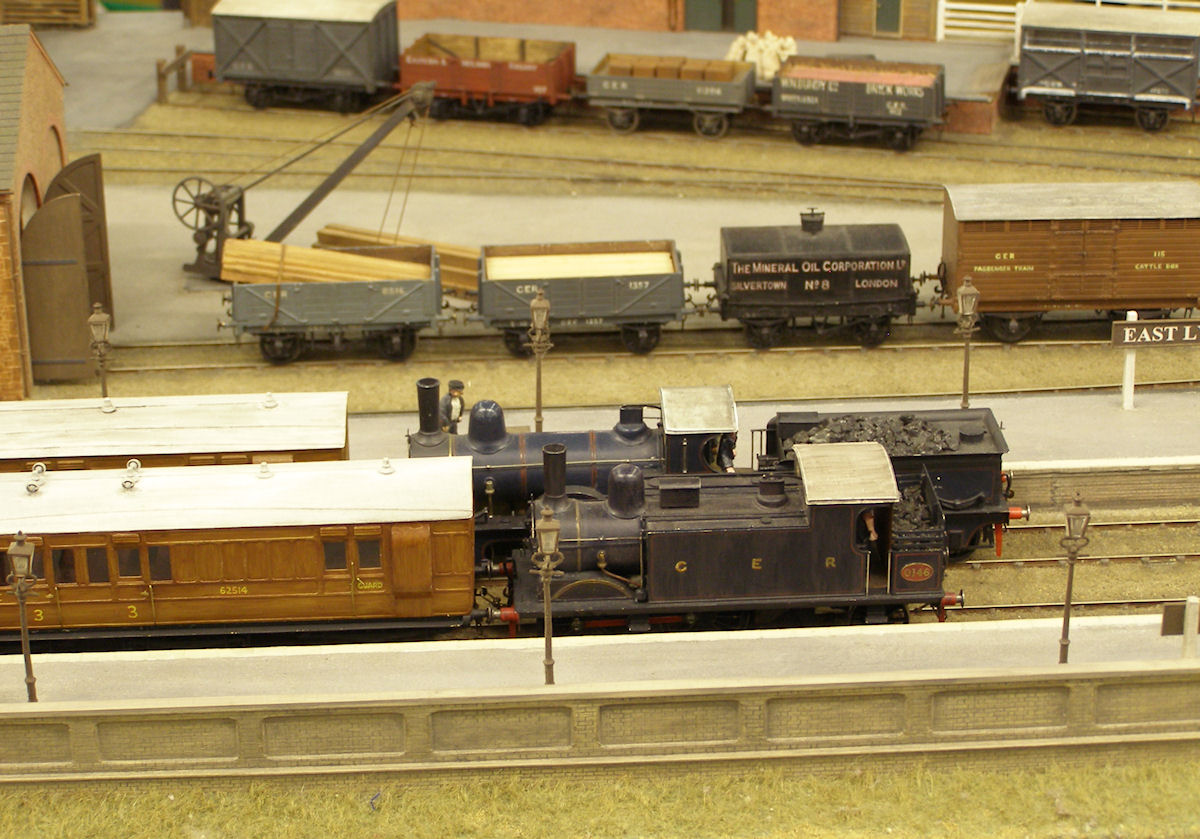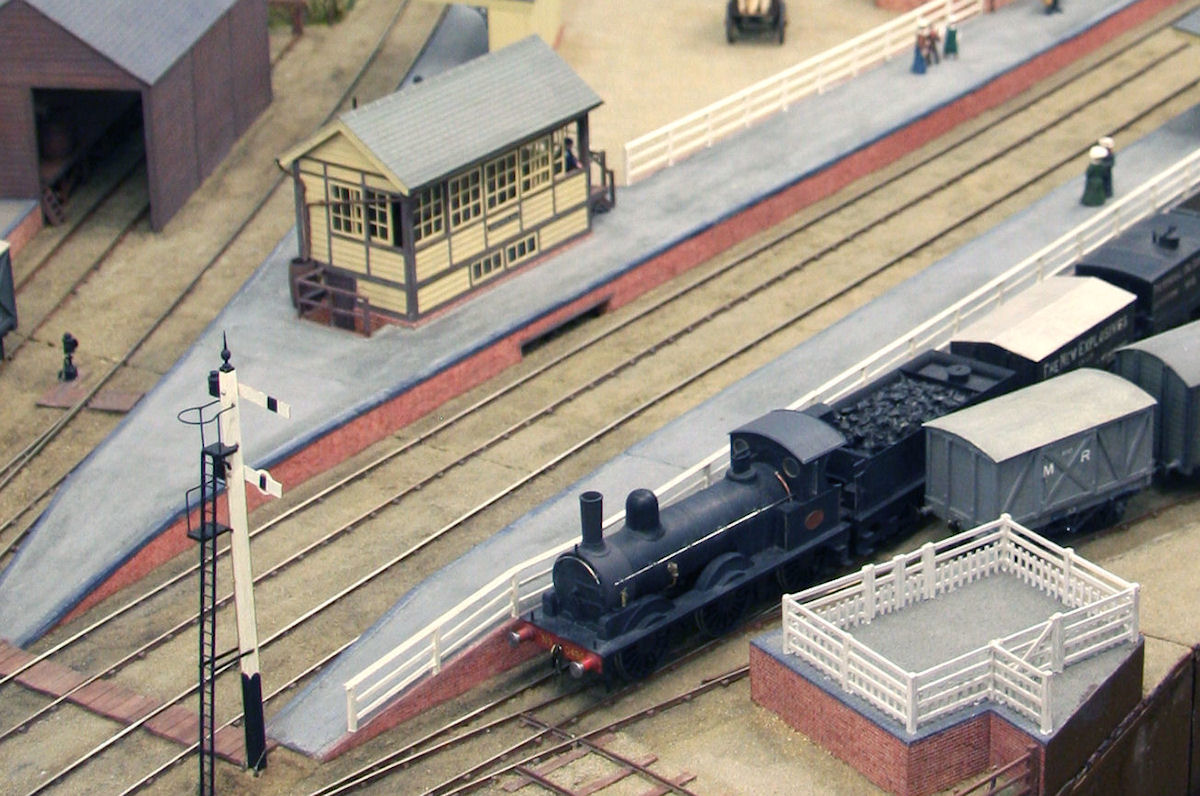 For the Best Model on a layout Gordon and Maggie Gravett went round the exhibition to pick what they thought was the Best Model. The out come of this was won by Chris Nevard for the Limestone Crushing Plant on Arne Wharf.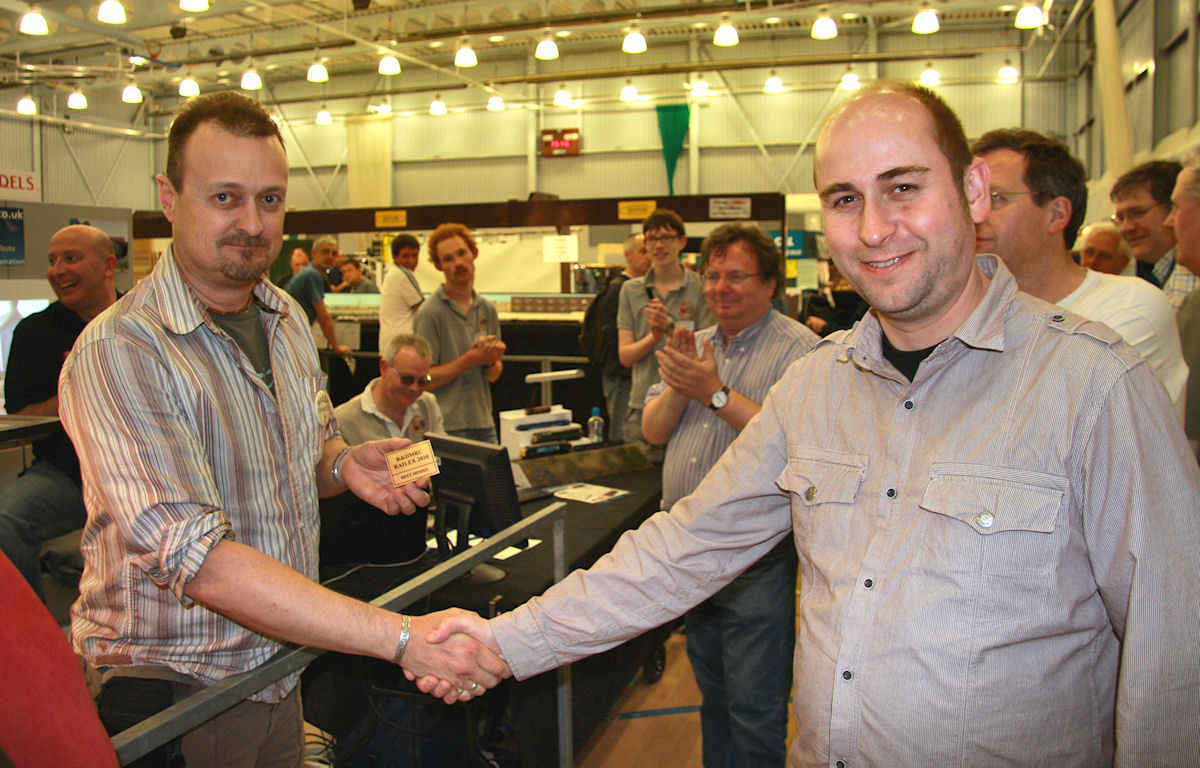 Chris Nevard(left) receiving the award from David Lane.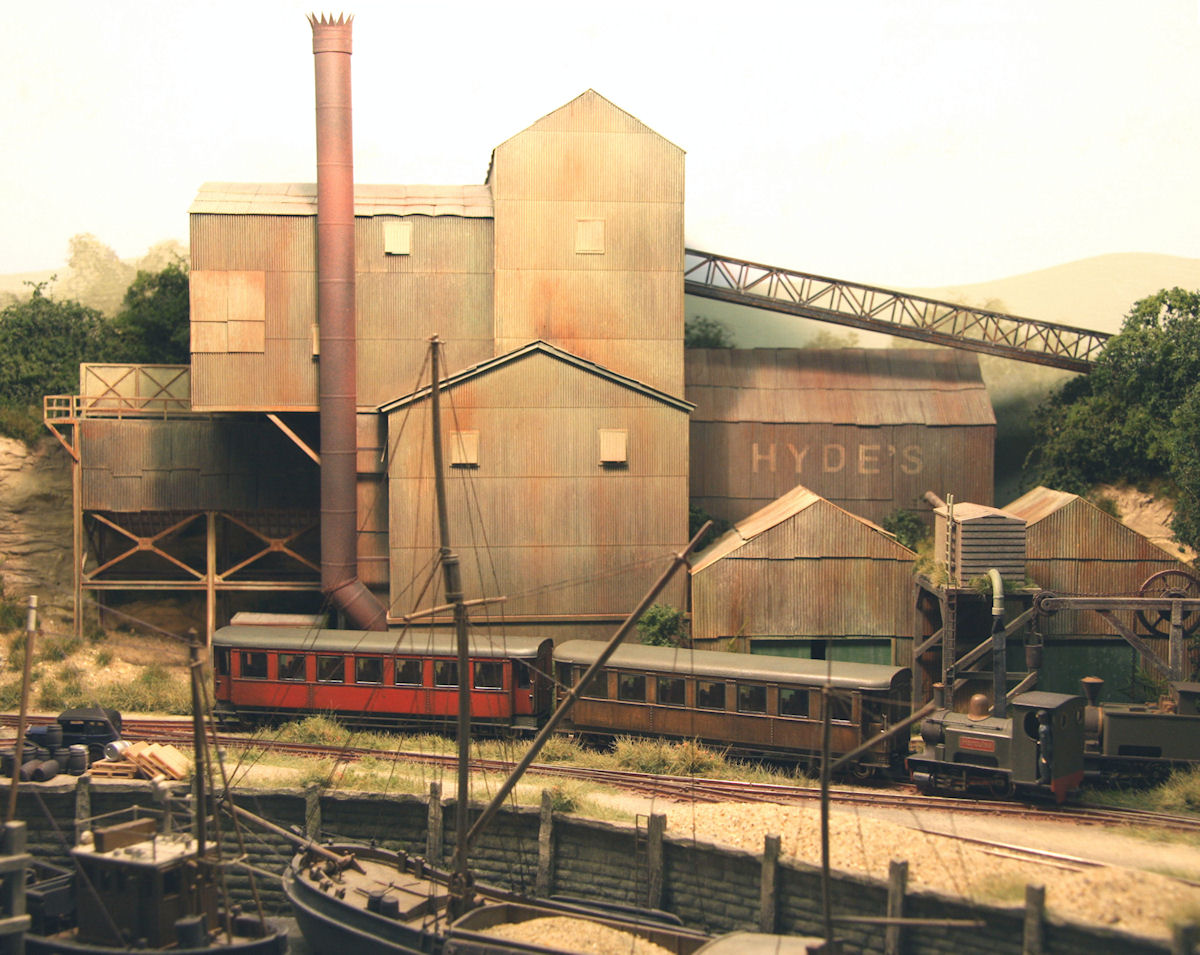 The dominating structure is a limestone crushing plant, the bases is a Cornerstone kit from Walthers. This kit has been narrowed down to fit the plot. The supplied roofs have been replaced with rustic corrugated ones from plastic sheet. Additional scratch-built structures have expanded the plant hopefully disguising its roots a little. To convey the look of better days, salty air and the ravages of time, weathering plays a major part with the look of the corrugated iron structures. The look here has been achieved in a few stages, all quite simple. The finished structures are firstly sprayed red oxide (Halfords again) primer. Next the colour the building would have been when new (in this case pale green) is brushed on (matt emulsion). Whilst the paint is still wet a large dry paint brush (decorating brush) is brushed over following the direction of grooves in the corrugated iron randomly to create variations of tone. This tends to remove some of the paint revealing the red oxide coloured paint below. Further dry-brushing and washes can be used for localised effects in addition to Carr's Modelling powders. There are several ways these can be applied, in this case I literally dipped wetted fingers into the powders and rubbed the filthy goo onto the required areas.