Railex 2009 Awards
Photographs by Anthony Mead
---
This year over the weekend of the 23rd/24th of May the judges at Railex 2009 were all the other layouts that voted for what they considered to be the best layout. The out come of this for Best Layout was Pempoul by the Gordon and Maggie Gravett.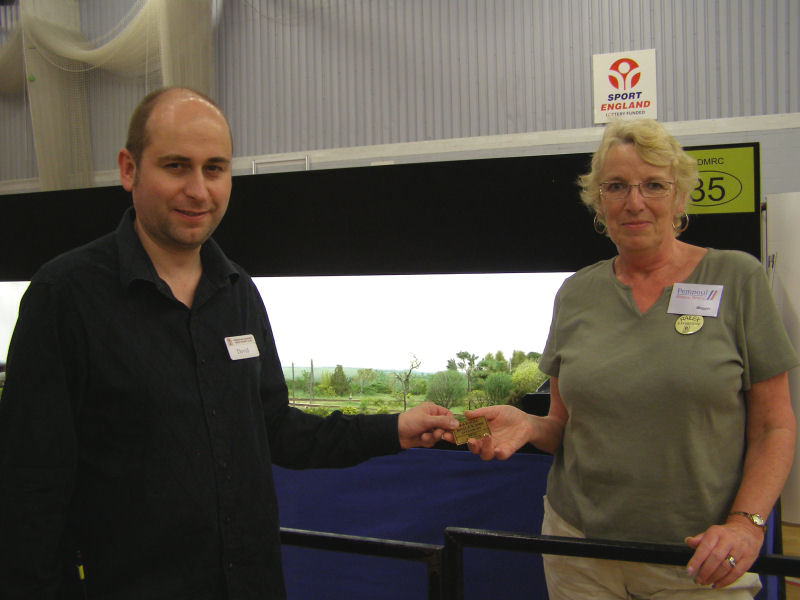 David Lane(left) congratulating Maggie Gravett.

A view of the winning layout.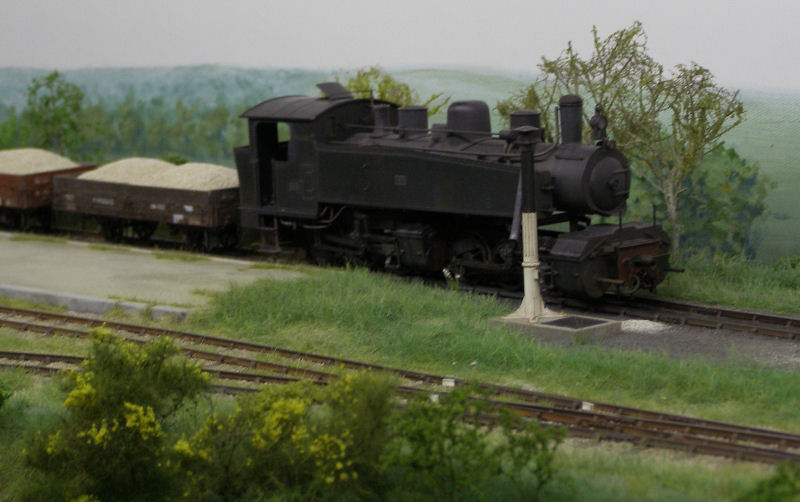 For the Best Model on a layout Paul Karau from Wild Swan Publications went round the exhibition to pick what he thought was the Best Model. The out come of this was won by Gordon and Maggie Gravett for the Railcar on Pempoul.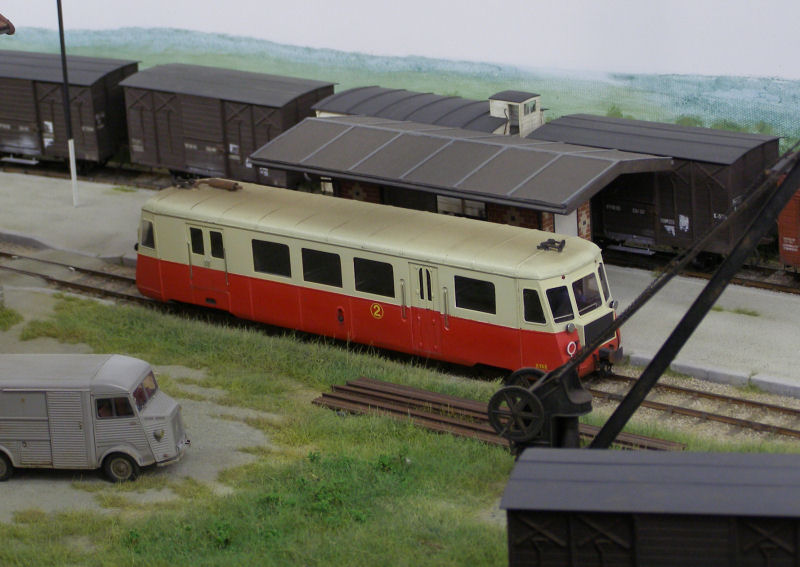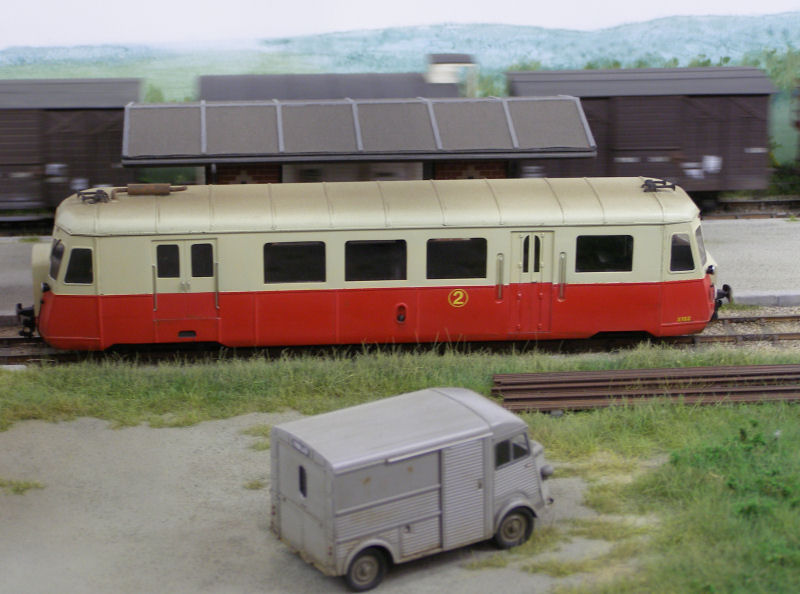 A couple of views of the Railcar.


The one featured in the photos is a Billard 150D - built by Billard with a 150hp engine in 1947. A number of metre gauge lines had similar vehicles but they did vary in outward appearance for the different railways on which they were used. Two were used on the Réseau Breton system.
The structure of the model is predominantly 1mm thick clear acrylic (Perspex) - forming a rigid box - onto which pre-painted 0.5mm ABS sides have been fixed. The faceted ends are also made up from thin acrylic and the windows masked before paint being applied dirrectly to the surface. Super glue is a vary effective adhesive for these materials and laminations of ABS sheet material can easily be built up and sanded to achieve complex curved shapes.
This, along with the other three railcars in use, are all powered by Mashima motors driving just a single axle.