Railex 2007 Awards
---
This year over the weekend of the 26th/27th of May the judges at Railex 2007 were all the other layouts that voted for what they considered to be the best layout. The out come of this for Best Layout was Wibdenshaw by Kier Hardy.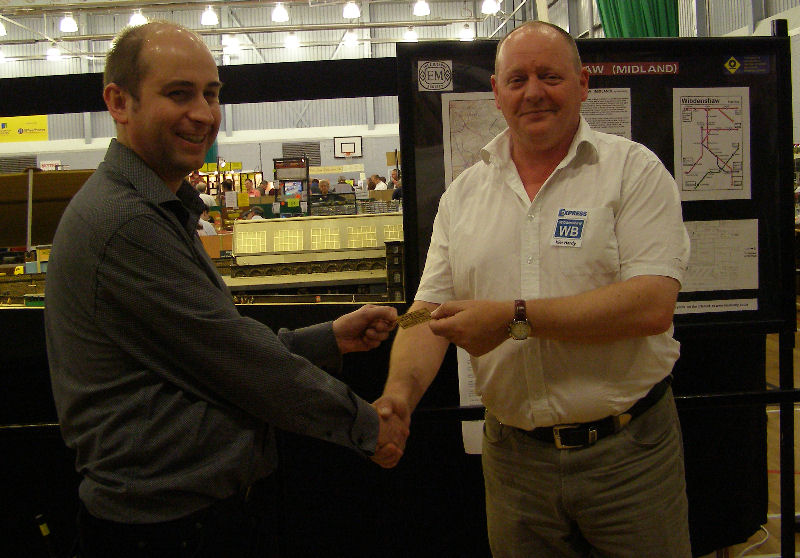 David Lane(left) congratulating Kier Hardy.

For pictures of Wibdenshaw Click Here.

For the Best Model on a layout Chris Pendleton went round the exhibition to pick what he thought was the Best Model. The out come of this was won by the fine Cement Terminal on the Chris Nevard's Cement Quay.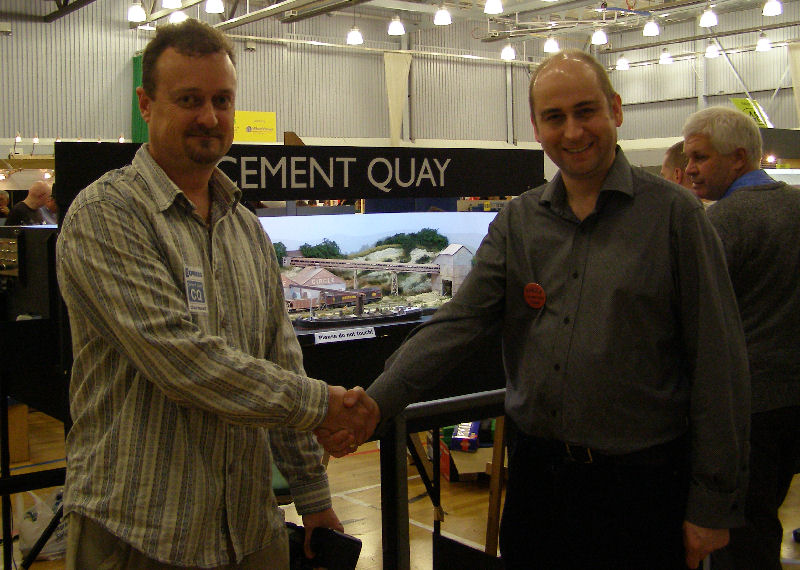 David Lane (right) congratulating Chris Nevard.


For pictures of Cement Quay Click Here.